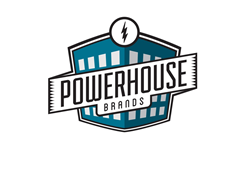 "Yes. Your gift card program can be awesome."- Matt Davies, Powerhouse Brands Consulting, Founder and CEO
Vancouver, WA (PRWEB) April 13, 2016
Historically, gift card consultants have been either individuals using consulting work as a revenue stream between staff positions or agencies focused on outsourcing sales to the B2B market. When the gift card industry began twenty years ago, this sales focus made sense, as most programs were launched by internal teams in the finance department, largely a stranger to sales.
As the market has matured, a new need has arisen. Merchants that utilize the gift card product are finding more uses within promotional and loyalty programs that are redefining the gift card industry and dramatically increasing its value. New sales opportunities, complex systems, and more sophisticated vendors have created challenges for merchants to manage and grow their overall program. There are also new strategies and support for in-store and online channels which has been managed internally in the past. Traditionally, gift cards do not tend to be supported in a way commensurate to its value. Usually teams are made up of a single individual who is stretched to get all the responsibilities completed. Merchants have a new need to get expert help to identify and execute gift card strategies from all sales channels, as well as establish internal program value to their executives and the field.
Powerhouse Brands, with its staff of experienced gift card managers, has redefined the gift card consultancy space to address that need. The Powerhouse team acts as an outsourced gift card department, helping gift card program managers at premium brands define their strategy and execute the gift card program to grow and maximize their opportunities.
"We have a unique ability to act as if we were a member of the internal gift card team. We advise on strategy, build internal presentations, and manage projects and programs for all internal and external sales channels. The concept is to have a well experienced resource that can help bring clarity and take action for the brand's sake, no matter what the need," states Matt Davies, founder and CEO of Powerhouse Brands.
Gift cards, are by their very nature, a secondary product. Gift cards give the consumer access to the products and services the merchant offers. "Gift Cards should be treated like any other product offering," says Davies, "Yet they have specific needs and requirements that are unique. Because gift card has so many facets and touches so many departments, it can be difficult to manage or even understand. However, many of our team members have been working with gift cards since the beginning, and we have significant longstanding relationships with industry players, so we see the trends and have learned how to manage programs among a number of merchant types."
Whether the challenge is launching a new program or expanding a current program to new heights, merchants need reliable, knowledgeable execution. Redefining gift card consulting in the current hectic atmosphere just makes sense, and Powerhouse Brands is happy to lead this significant change.
About Powerhouse Brands
Powerhouse Brands is a dedicated gift card program management firm focused on premium and emerging brands. Powerhouse seeks to support merchants to develop outstanding gift card programs in order to provide the exceptional experiences consumers deserve.
Visit http://www.powerhousebrands.com for more information.