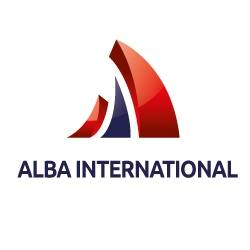 Sydney, New South Wales (PRWEB) April 15, 2016
Alba International recently ran a business trip to the retirement destination of Port Macquarie, a location known for its extensive beaches and waterways. As a firm that specialises in raising brand awareness and increasing market share for their clients, Alba International are always exploring new markets, testing consumer demand and providing important data for their clients.
About Alba International: http://www.albainternational.com.au/
Their methods are incredibly effective, and most importantly cost-effective for their clients. Rather than being confined to a static location, Alba International has the advantage of being able to take their marketing campaigns on the road.
Port Macquarie was a location selected at the request of one of the firm's clients within the charity sector. With a population of approximately 44,875 (according to a June 2014 survey), Port Macquarie is expected to be the fastest growing place in New South Wales, with projections showing that the town is expected to grow from an estimated 43,655 people in 2009 to 58,888 in 2027. Population plays a crucial role when planning out business trips and the continuous growth of Port Macquarie was a key factor.
The results of the trip to Port Macquarie were extremely encouraging, with the firm's contractors who made the journey reporting a great response to their marketing campaign. "It's always exciting to test out a brand new market, and we received a very positive response during the week we spent in Port Macquarie. It's given us valuable data to pass on to our client, as well as both quality and quantity donors," said a spokesperson for Alba International.
Working with a client portfolio of some of Australia's best known, and rapidly expanding companies, Alba International has tremendous opportunities to expand their brand throughout Australia and internationally. The customer acquisition specialists recently extended their market reach into Brisbane, taking them one step closer to their growth goals for 2016. Before the launch of their Brisbane office, Alba International had previously ran a business trip to the city in order to test the market, and it is these business trips that can prove to be extremely beneficial for both Alba International and their clients.
Alba International is a direct marketing and sales firm based in Sydney that champion's excellence and professionalism. Through face-to-face promotional marketing and sales campaigns, Alba International is able to build relationships with customers, handle queries, instil consumer confidence and build brand loyalty. The firm argues that it is their direct and personalised approach that has been the key to their success as well as their ability to generate both quality and quantity customer acquisitions. Their commitment to delivering an outstanding customer experience is one of the reasons they have a client portfolio boasting nationally recognised firms. Their ability to test new marketing with minimal financial risk is a huge coup for their clients and is something that gives them an advantage over their competitors.