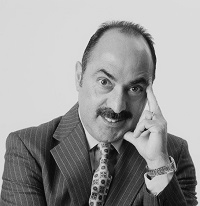 Today's business models requires shifting focus from deal closing to incenting marketing enablement, demand generation, lead management, and early opportunity registration.
Little Rock, AR. (PRWEB) April 14, 2016
Perks l Channel, a premier provider of channel incentive programs that drive business performance, is proud to announce their sponsorship at Channel Focus North America. Claudio Ayub, VP- Chief Channel Strategist will co-host training, lead workshops, present channel incentives best practices and be available for demos.
The training session, 'Building and Incentivizing an Effective Partner Sales Training Program,' will be co-presented by Claudio Ayub and Rich Blakeman, MHI Global Managing Director. This session, taking place on April 19th at 2:45 PM PST, will provide participants a training and incentive framework to drive behavior modification at the partner level around the buyer's journey.
On Thursday, April 21st at 9:45 AM PST, in the session 'Change or Perish. An Incentive Framework Aligned to Today's Buyers and Partner's Journey', Ayub will discuss the changes taking place in the channel, brought on by the evolution of the buyer's journey. He will also share actionable insights to achieving alignment, identifying behaviors most important to your brand and understanding the incentives to apply to those behaviors.
Throughout the event, the Perks | Channel team will be available to demo Perks Enterprise Engagement Engine (E3), the newest Channel Incentive Portal. This powerful multi-tenant, next-generation metadata platform provides a consistent, modern user experience across any device. Perks E3 comprises multiple incentive modules - Planner, MDF, Marketplace, Deal Registration, Rebates and Rewards - seamlessly bound to address customers' needs in a way that individual components cannot deliver on their own integrated into SFDC.
Ayub looks forward to another great event and explains the significance of this annual coming together: "Today's business models requires shifting focus from deal closing to incenting marketing enablement, demand generation, lead management, and early opportunity registration. Given that Channel Focus North America brings together the IT and telecom industries' most effective channel sales and marketing strategists, I am expecting great discussions and insights."
Now in its 19th year, Channel Focus North America 2016 is the conference that defines strategies and tactics leading vendors are using to grow their business. For more information visit http://channelfocuscommunity.net/events1/conferences/event/29/Channel-Focus-North-America-2016
Additional information about Perks is available by calling Perks | Channel at 866.4.PERKS.1 or http://perks.com/contact/contact-perks/. Perks Resource Library provides valuable channel resources around topics such as the partner experience, partner scorecards, through partner marketing toolkits, and more.
Anyone interested in requesting a one-on-one meeting or demo should email Ayub cayub(at)perks.com .
About Perks | Channel
Perks│Channel provides services and software to help you engage your B2B and indirect channel partners to improve sales effectiveness. With a listing on the Salesforce AppExchange and a global user base exceeding 7.5 million users, Perks | Channel takes the guesswork out of channel incentives and loyalty programs.
Our solutions empower leading global enterprises with the sales and marketing programs they need to produce a competitive advantage through their indirect sales channels. The available solution set encompasses the three most critical areas to optimize indirect channel performance: marketing enablement, incentive management and global managed services. We provide these services to some of the most influential companies in the world, all backed and supported by years of expertise and our Science of Motivation™ platform.