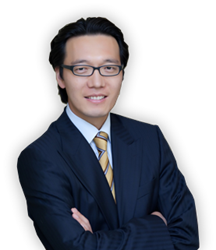 Virginia Beach, VA (PRWEB) April 15, 2016
Dr. Kyle S. Choe, M.D., F.A.C.S. of the Choe Center for Facial Plastic Surgery has recently received the "Top Doctor" recognition from RealSelf. This is a very prestigious honor awarded to less than 10 percent of RealSelf physicians. The physicians are recognized both for having an outstanding record of consumer feedback and for providing credible, valuable insights in response to consumer questions regarding elective cosmetic treatments, plastic surgery, dentistry and more.
RealSelf is a leading website and online community specializing in reviews and ratings of doctors and cosmetic treatments. The website is known for helping people to make confident choices in elective cosmetic procedures. In order to earn the title of Top Doctor, a medical professional must maintain a high patient satisfaction rating, invest a significant amount of time in Q&A and other various activities, and receive favorable reviews on their expert answers given to site visitors.
Dr. Choe currently holds a 4.5-star rating on RealSelf from 32 reviews. He has offered 207 expert answers to RealSelf visitors, and his profile has received upwards of 12,000 views. His bedside manner, staff professionalism, and aftercare follow-up have all received five-star ratings via the website. You can view his profile online at https://www.realself.com/find/Virginia/Virginia-Beach/Facial-Plastic-Surgeon/Kyle-Choe.
The Choe Center is one of very few cosmetic surgery practices specializing in facial surgery in the Hampton Roads area. Located in Virginia Beach, VA, they offer surgical and non-surgical cosmetic services, hair loss treatments, and a variety of skin care treatments. Dr. Choe and his staff have a wholesome, personal philosophy when it comes to facial surgery, believing that cosmetic surgery is about the individual and that every face — like its owner — is unique. Says Dr. Choe, "We simply say we can help you look as young or as good as you feel."
Dr. Choe is board certified by the American Board of Otolaryngology and the American Board of Facial Plastic Surgery. He has over 12 years of experience as a plastic surgeon and has received numerous prestigious awards over the course of his career including recognition as a "Top Surgeon" by The Consumers Research Council of America and "Who's Who in Medicine".
This most recent honor from RealSelf underlines Dr. Choe's continued commitment to excellence, professionalism, and personalized service and attention. The Choe Center looks forward to continuing to offer exceptional service and support to all of their patients, as well as the RealSelf community. For more information or to book an appointment, visit their website at choecenter.com.
Contact:
The Choe Center
4400 Corporation Lane, Suite 102
Virginia Beach, VA 23462
757-389-5850