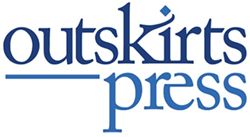 Outskirts Press is kicking off an annual tradition as the self-publishing company calls upon its Facebook fans to compete for inclusion in the sixth volume of its Fandemonium anthology, due out in Summer 2016.
Denver, CO (PRWEB) April 13, 2016
Outskirts Press, a full-service self-publishing and book marketing company, today announced that they are continuing their longstanding and popular practice of celebrating the work of the self-publishing community, by looking to its followers on Facebook for submissions to its annual Fandemonium anthology. Over the last half-decade, the anthology has grown from grassroots origins to a crowdsourcing phenomenon, with each volume's proceeds donated to charity. The recipient for 2016 will again be the American Red Cross.
The entry window remains open to submissions through April 30, with no limitations as to genre or literary convention. Fiction, non-fiction, poetry, and all other short-form works are all welcome, with entries of fewer than 5,000 words considered first. Submission is simple; interested authors must:
● Post their entries as comments on the Outskirts Press Facebook page before April 30;
● Encourage Facebook friends to "like" their entries by visiting the Outskirts Press page; and
● Share their entries across their existing social media accounts in order to encourage more engagement and garner more likes.
Submissions which inspire the highest reader engagement and receive the most likes, will be considered for inclusion in Fandemonium Volume 6. Traditionally, this process has gathered collections of superior work by authors of all origins and literary bents, and 2016 promises to provide another bumper crop of excellent material––all while benefiting a great cause.
Citing the "huge successes" of the first five Fandemonium volumes, Outskirts Press Executive Vice President Kelly Schuknecht is keen to see what the company's Facebook community will produce this year. In the past, she says, "Not only did we get many, many enthusiastic responses––and a lot of positive feedback about Fandemonium––but we received a great deal of extremely high quality material. But then, we expect nothing less from our talented writers." The anthology provides veteran self-publishing authors and newcomers alike a chance to share in the joy of publication.
To participate, learn more about Fandemonium, or join the Outskirts Press community on Facebook, visit http://www.facebook.com/OutskirtsPress.
About Outskirts Press, Inc.: Outskirts Press offers full-service, custom self-publishing and book marketing services for authors seeking a cost-effective, fast, and flexible way to publish and distribute their books worldwide while retaining all their rights and full creative control. Available for authors globally at http://www.outskirtspress.com and located on the outskirts of Denver, Colorado, Outskirts Press, Inc. represents the future of book publishing, today.
# # #
Outskirts Press, Inc., 10940 S. Parker Rd - 515, Parker, Colorado 80134
http://outskirtspress.com 1-888-OP-BOOKS