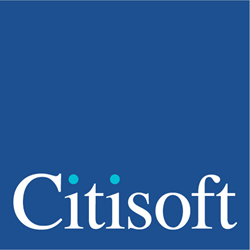 We've always been proud of the culture at Citisoft and are happy to have this reflected in our Great Place to Work certification.
Boston, Massachusetts (PRWEB) April 14, 2016
Citisoft Inc, a leading investment management consulting firm, today announced that it has been certified as a great workplace by the independent analysts at Great Place to Work®. Citisoft earned this credential based on extensive ratings provided by its employees in anonymous surveys as well as through rigorous examination of the firm's culture and HR policies.
"As a small consulting firm, finding and retaining the best quality talent in the industry is our top priority. We've always been proud of the culture at Citisoft and are happy to have this reflected in our Great Place to Work certification," said Paul Migliore, CEO of Citisoft, Inc. "In the past year, we have seen 22% growth in our consulting staff so it is especially gratifying to know that our culture continues to be strong as our firm expands."
"We applaud Citisoft for seeking certification and releasing its employees' feedback," said Kim Peters, Vice President of Great Place to Work's Recognition Program. "These ratings measure its capacity to earn its own employees' trust and create a great workplace - critical metrics that anyone considering working for or doing business with Citisoft should take into account as an indicator of high performance."
According to the Great Place to Work study, 99 percent of Citisoft employees exhibit great pride in their workplace and 98 percent believe that they are provided great rewards, challenges, and atmosphere at Citisoft. A summary of employee ratings and workplace programs can be found at http://reviews.greatplacetowork.com/citisoft.
About Citisoft
Citisoft is a consulting firm dedicated to servicing the investment management industry. Our staff and management bring credibility and hands-on knowledge to every facet of our client relationships, backed by a history of successful partnerships with leading investment management firms and industry service providers. With our deep understanding of all aspects of the investment management process, our clients benefit from our ability to identify industry trends and accurately assess their effects. Through our Advisory and Delivery services, we offer a full complement of consulting capabilities ranging from strategy formation through guiding and implementing successful business change.
Follow Citisoft online at http://www.citisoft.com, http://www.linkedin.com/company/citisoft, and on Twitter at @Citisoft.
About Great Place to Work®
Great Place to Work® is the global authority on high-trust, high-performance workplace cultures. Through proprietary assessment tools, advisory services, and certification programs, including Best Workplaces lists and workplace reviews, Great Place to Work® provides the benchmarks, framework, and expertise needed to create, sustain, and recognize outstanding workplace cultures. In the United States, Great Place to Work® produces the annual Fortune "100 Best Companies to Work For®" list and a series of Great Place to Work® Best Workplaces lists including lists for Millennials, Women, Diversity, Small and Medium Companies and over a half dozen different industry lists.
Follow Great Place to Work online at http://www.greatplacetowork.com/ and on Twitter at @GPTW_US.