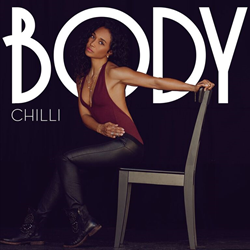 "BODY" is my way of encouraging people to get up and move, even if just for a few minutes a day. If you can dance through the song, you're getting your heart rate up and that's a step in the right direction,"
Atlanta,GA (PRWEB) April 14, 2016
TLC's Chilli has partnered with Macy's for their upcoming health and wellness-focused event entitled #GoYou. The consumer activation is scheduled for Saturday, April 23, 2016 at 12 PM in Atlanta, GA. In addition to leading customers in two brief workout routines; Chilli will debut her new workout single "BODY." The song is being released in conjunction with #GoYou, geared towards encouraging women especially to become more active.
Besides her recent appointment as a spokesperson for Beachbody, the pop star has long been touted a health enthusiast. She frequently uses her social media platform to encourage followers to make healthy choices and find ways to make working out a part of their daily routine. "Dance has always been my workout of choice. "BODY" is my way of encouraging people to get up and move, even if just for a few minutes a day. If you can dance through the song, you're getting your heart rate up and that's a step in the right direction," Chilli explains.
Chilli will host two fitness sessions with her Beachbody collaboration at the Macy's in Lenox Square Mall located at 3393 Peachtree Road, Atlanta, GA 30326. Participants will get to sample Chilli's favorite Shakeology, meal replacement shakes and are encouraged to wear workout gear. The event will also include fun challenges hosted by the Divas in Defense. Chilli's workout single "BODY" will be available for download via iTunes on Saturday, April 23, 2016.