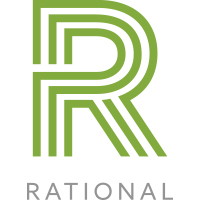 Seattle, WA (PRWEB) April 14, 2016
Rational Interaction, an integrated digital agency based in Seattle, was recently ranked No. 3 on the Puget Sound Business Journal's Top Advertising Agencies list, a comprehensive ranking of the Puget Sound region's top advertising agencies by 2015 revenue.
Rational Interaction, founded in 2009, provides its clients with integrated, immersive digital experiences and campaigns through a deep expertise in digital and technical mediums. The Seattle-based agency has experienced impressive advances in the advertising space, growing over 2100 percent from 2012 to 2015.
"We are honored to be recognized as one of the top advertising agencies in the region," said Selina Petosa, founding principal, chief creative officer at Rational Interaction. "This recognition is a result of the perseverance and dedication of our team and is further proof of the excellent partnerships we've established with our clients."
Rational Interaction's No. 3 placement on this year's Top Advertising Agencies list is a vast improvement over its No. 12 ranking on the 2015 list, showcasing the continued growth of the agency. Rational Interaction was also included in the Puget Sound Business Journal's 2015 Best Workplaces, as well as its Fastest-Growing Private Companies list for 2013, and 2014.
"Selina and I couldn't be prouder of our team and the extraordinary growth we've seen over the past seven years," added Joseph Debons, executive managing partner at Rational Interaction. "We're looking forward to seeing where the next seven years, and beyond, take us as we continue to deliver strategy-driven results for our clients."
In addition to Puget Sound Business Journal's recognition, the agency was recently ranked on Entrepreneur's Top Company Cultures list, a comprehensive ranking of high-performance cultures in U.S. businesses, and the Inc. 5000, an exclusive ranking of the nation's fastest-growing private companies.
The Puget Sound Business Journal list, presenting a total of 25 companies, is available on Puget Sound Business Journal's online website at http://www.bizjournals.com/seattle/news. The rankings for companies on the list were determined by information obtained from firm representatives and Hoovers, a third-party database.
To view Rational Interaction in the full ranking, visit http://www.bizjournals.com/seattle/subscriber-only/2016/04/08/advertising-agencies.html.
About Rational Interaction
Rational is a new kind of full-service, integrated agency with proven ability to deliver across digital, technical and consulting engagements throughout the enterprise. We are strategically focused, results driven and customer obsessed. Our award-winning digital practice brings clients' business goals to life through engaging brand experiences that raise awareness, inspire discovery and drive adoption. Rational's technical services practice combines user interface and design best practices together with deep, back-end expertise across in-house and cloud-based platforms to deliver elegant, scalable technical solutions. Whether through short-term discrete projects or longer-term engagements, Rational's consulting practice helps clients tackle their toughest ongoing challenges across marketing, operations, engineering and IT. Based in Seattle, Washington, Rational's clients consist of some of the world's biggest brands including: Microsoft, Amazon, Acer, AT&T, Cisco, Expedia, Google, The Seattle Seahawks and more. For more information, please visit http://www.rationalagency.com.