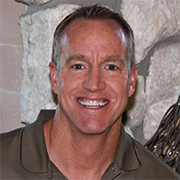 My primary directive is to continue expanding our presence as an e-commerce solution market leader that helps customers achieve superior outcomes, versus just completing orders.
Denver, CO (PRWEB) April 19, 2016
Gary Paulin has been named Director of Sales and Customer Service at Denver, CO-based Lightning Labels, a full-service custom label and sticker solution provider.
Paulin has spent nearly 30 years educating and training business leaders, while marketing and selling a diverse product portfolio, including software applications, professional services, media products and services, and effective marketing and business development strategies. He's directed large technical and sales teams, and managed multi-billion-dollar projects for such Fortune 100 companies as Westinghouse Transportation and Agilent Technologies.
Business and Brand Development is his passion. He helps companies realize their business potential, in turn triggering rapid revenue growth and above-average net profits. Paulin also has owned and operated several successful local businesses, including American Color Labs, Harmonic Media, Mindstorm Media Group, Summit Publishing and Boost Productions.
With Lightning Labels, Paulin will continue building the company's position as a leading e-commerce custom label and sticker solution provider. "This company has demonstrated pioneering spirit and passionate customer service going back to its founding in 2002. Lightning Labels was among the first custom printers nationally to market and fulfill label solutions digitally, providing a benchmark for the entire industry," notes Paulin. "My primary directive is to continue expanding our presence as an e-commerce solution market leader that helps customers achieve superior outcomes, versus just completing orders."
With experience and expertise in both the entrepreneurial and corporate realms, Paulin can go beyond sympathizing to actually empathize with the challenges companies of all sizes face. While the hiccups and hurdles can be very different depending on company size, industry and other factors, the same basic rule applies to all situations: Figure out the best solution at a fair price and deliver it on time.
He adds, "In that regard, I do believe you can have all three—good, economical, and fast. So, instead of picking two, why not get the whole package?"
Paulin is and has been a member of several Colorado Chambers of Commerce along with business advocacy and mentoring associations in the Denver and Colorado Springs areas since 2005. He volunteers his time and business expertise whenever needed to support chamber events and community initiatives.
About Lightning Labels:
Lightning Labels uses state-of-the-art printing technology to provide affordable, full-color custom labels and custom stickers of all shapes and sizes. From small orders for individuals to the bulk needs of big businesses, Lightning Labels is equipped to handle and fulfill custom label and sticker projects of all types. Best of all, like the name implies, Lightning Labels provides a quick turnaround for every customer's labeling needs. Uses for Lightning Labels' custom product labels and custom stickers include food packaging and organic food labels, wine and beverage labels, bath and body labels, and nutraceutical products, such as vitamins, essential oils, and herbal remedies, as well as event stickers, adhesive window stickers and more. Lightning Labels strongly supports the development of environmentally friendly printing materials and carries EarthFirst PLA, a new kind of green label material made from corn instead of petroleum. While operating as a high-tech printer, Lightning Labels prides itself on its personalized customer service. Lightning Labels provides one stop shopping for all of your custom label needs. For more information and to place orders online, visit LightningLabels.com. For the latest in packaging news and labeling promotional offers, find Lightning Labels on Twitter (@LightningLabels), Facebook, Pinterest, Google+ and LinkedIn.