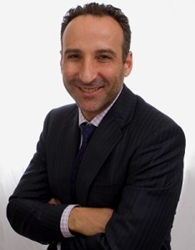 Newburgh, NY (PRWEB) April 14, 2016
Ran Y. Rubinstein, MD is pleased to announce CoolSculpting's newest FDA approved method to eliminate stubborn areas of fat. The exciting clearance now supports the fat elimination treatment for the back, bra line and below the buttocks, a problem area for more than 80% of consumers.
CoolScultping arrived on the cosmetic market in 2010 with their initial Food and Drug Administration (FDA) approval to treat isolated pockets of fat on the thighs and abdomen. Since that time, the technique has been FDA approved to improve the appearance of the flanks, upper arms, lower back and excess male breast tissue. In 2015, CoolSculpting was also given FDA clearance to treat submental fat with the CoolMini.
The latest approval by the FDA was announced on April 5 by Zeltiq, the maker of CoolSculpting. After years of extensive research, with over 4,000 patients, the technique has shown to be consistently safely and effective for eliminating the visible bulges of back fat and along the lower buttocks. Overall, the CoolSculpting treatment provides proven results and holds at 95% patient satisfaction rating
A CoolSculpting procedure takes one hour and the results will begin to appear in two to three weeks. There is no downtime required after a treatment, and little to no risk for complications. Patients can see a 20-30% decrease in fat after each treatment. Two CoolSculpting sessions are needed for optimal results..
Dr. Rubinstein is one of the top CoolSculpting providers in the lower Hudson Valley. His experience and technical skills bring patients from across New York for body sculpting procedures. Dr. Rubinstein shares his excitement by saying, "We are thrilled to be at the forefront of all New York plastic surgery practices." CoolSculpting bring patients the exceptional results that Laser and Cosmetic Surgery Specialists, PC is well-known for. Dr. Rubinstein further explains, "My continued goal is to provide a safe, satisfying, and efficient outcome for all of my patients."
To introduce potential patients to the CoolScultping procedure, Dr. Rubinstein will host a CoolSculpting open house on April 27 from 5-8pm. At this event, there will be a CoolMini demonstration, drawings for free treatments and special pricing of 20% off all CoolSculpting procedures scheduled. Guests will have a chance to get to know Dr. Rubinstein and ask any remaining fat elimination questions. Food and wine will also be served.
Registration for Dr. Rubinstein's Smooth from Top to Bottom CoolSculpting event on April 27th is open now, but spaces will fill up quickly. Contact the office at 845-863-1772 to make your reservation for this CoolSculpting open house or visit http://www.yourfacemd.com/specials/events For additional information on the procedure, schedule a consultation with Dr. Rubinstein by visiting http://www.yourfacemd.com.