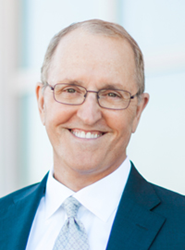 If you have a child's heart ... you have a child's mind.
College Station, TX (PRWEB) May 02, 2016
Flippen Group founder and chairman, Flip Flippen, was named the 2016 Friend of Education by the Sam Houston State University College of Education. This black-tie event took place on March 11th, 2016, in Huntsville, Texas, and annually recognizes five individuals in the education field. The other recipients for 2016 Distinguished Educator of the Year are Ms. Mary Hanks, Dr. Wanda Bamberg, Mr. Rick Kershner, and Dr. Rebecca Riley.
The purpose of this distinguished award is to recognize and honor those who have made a significant contribution to the field of education and have demonstrated expertise or outstanding service in the classroom, school, district, or community.
Flip founded the Flippen Group in 1990 to support and come alongside educators. Today's teachers are tasked with raising the bar on student performance while competing against social, environmental, and outside pressures as never before. While researchers and officials work to determine the most effective curricula, teachers struggle to manage their classrooms and meet both parents' and administrators' expectations.
Flippen Group is a national professional development provider that aligns with what the research demonstrates - students are most likely to succeed when they are emotionally safe and able to reconnect with their natural curiosity. Flippen processes provide educators the skills they need to change the trajectory of students' lives. Openness replaces defensiveness. Judging and feelings of being judged are replaced with acceptance and real connectedness to school. "Discipline problems nearly non-existent," and "Academic achievement continually improving," are common feedback following implementation of the highly acclaimed Capturing Kids' Hearts processes.
For more information about Flippen Group, visit http://www.flippengroup.com or call 1-800-316-4311.