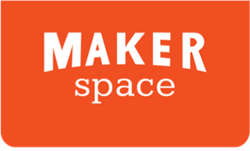 AwesomeStories is a CODiE Finalist for Literacy and Social Studies? That is great, but I am NOT surprised!-- Diane Plowden, Director, K-12 Writing, Teaching & Learning, Polk County Schools
Grand Rapids, MI and Honolulu, HI (PRWEB) April 15, 2016
MakerSpace, a suite of learning apps supporting teachers and students to research, read, reflect, write, cite and publish multimedia stories, papers and projects, has been judged a 2016 Finalist both as the Best Social Studies Instructional Solution and as the Best Reading/Language Arts Solution.
AwesomeStories has delivered a unique and vast archive of stories-- contextual introductions to intriguing topics, events, films and books-- framed by primary source OER media evidence. Since 1999 this archive has been used by teachers, librarians, students and parents for years to deepen and expand school work. AwesomeStories presents 4200+ stories with 100,000+ primary source videos, images, audios and authentic documents and the numbers of stories and OERs are climbing daily.
Now AwesomeStories empowers teachers and students with powerful Apps which, paired with the archive, comprise the new "MakerSpace for the Humanities." With MakerSpace teachers and students research, read, reflect, write, cite and publish their own multimedia stories, articles, papers and projects as they teach and learn.
Media specialist Kay Teehan exclaims, "AwesomeStories CurriculumMaker matches our Polk County scope and sequence, Florida and Common Core Standards to powerful stories and lessons-- now our teachers can use these stories and lessons to teach, build more, and collaborate online!"
AssignmentMakerTM enables teachers to create assignments, using archive standards-based learning tasks, or by building their own. StoryMakerTM is the app students use to write papers or stories and teachers use to build story-based e-books for their classes. CurriculumMakerTM is used by districts and schools to put their curriculum online, align it with stories and Lessons/Assignments. CurriculumMakerTM supports extension or creation of lessons by teachers, reviewed by district or school, with immediate sharing to all relevant classrooms.
About AwesomeStories:
Founded in Grand Rapids, MI by trial attorney Carole Bos with development in Honolulu, HI by edtech innovator Deborah Bond-Upson, AwesomeStories.com has 3.6 million+ users, 7.2 million+ page views a year, 50% via mobile or tablet, over 40% from outside the U.S. and 32k+ educator members. MakerSpace is mobile and tablet friendly, complies with IMS Global development standards, provides LTIs for single sign on and to integrate with learning management systems. Teachers, families, schools and districts sign up online or call (800) 277-1381 for introductory pricing or free 30 day trial membership in MakerSpace for the Humanities.
Media Contact: Deborah Bond-Upson, (800) 277-1381 ext 1