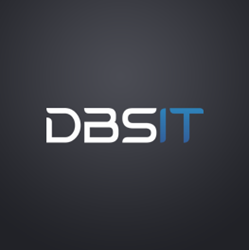 When it comes to customer satisfaction, our goal is to go beyond your expectations.
Perth, AUSTRALIA (PRWEB) April 25, 2016
DBS IT Australia has long been offering its expertise to numerous businesses across many different industries. The SharePoint development, Managed IT Support Service Company and Custom Software Development company in Perth has recently announced that it will now be offering its services to the manufacturing industry in Australia.
The Australian manufacturing Index is currently at the highest it's been since 2010, and is experiencing its eighth consecutive month of growth. This is partly due to the weaker Australian dollar and more competitive export markets.
Innes Willox, chief executive at Ai Group, said that exports, new orders, sales and production have all lifted, consolidating the gains that were made in the second half of last year. As confidence is building in the sector, Mr Willox also said that businesses are giving higher priority to domestic activities both along their supply chains and internally.
While this is good news for the industry, especially during the current economic climate, big challenges continue to remain since the manufacturing industry is also vulnerable to poor domestic policy changes and international turbulence.
Many businesses are also being negatively impacted since with the lower dollar comes higher costs of imported inputs.
And all is not well for the global manufacturing sector, as activity levels across the industry basically stalled last month. The huge decline in currencies in emerging markets is helping provide a temporary boost to prices, however since Australia is greatly dependent on international trends, the industry may be in for a rough patch.
SharePoint Development in Perth and throughout Australia represents an opportunity for businesses within the manufacturing industry to centralise data, keep employees productive, improve organisation and make it easier to find important documents. This means that key processes are improved and streamlined, software is customised depending on the needs of each individual business, and employees can spend less time focused on tasks which can be automated, freeing the up for more important tasks.
DBS IT Australia is the place to go for businesses looking for an experienced SharePoint developer in Perth. The company has a reputation for customer service, and provides individual, unique solutions to each client, depending on their needs.
With the release of SharePoint Server 2016 this year, there's now even more reason for businesses to see how SharePoint can improve their processes and save them both time and money. And with the manufacturing industry in flux, now is the time for many businesses to focus on improving backend systems so they will be operating at peak efficiency and ready to weather the storm.
When asked about this new development, a spokesperson from DBS IT Australia said: "In this day and age, businesses should be focused on data loss prevention and security. SharePoint can represent huge savings for businesses in the manufacturing industry that are using third-party products for their backups, and many people are unaware of just how efficient their businesses can run with SharePoint."
If you're looking for the best IT Managed Services in Perth Australia, contact DBS IT Australia today to see how their experienced team of developers can help.