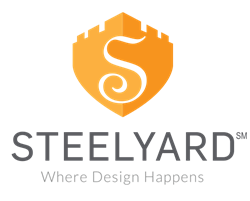 "We were able to start with a blank canvas and fill it with the incredible products, outstanding photography and unique stories of Steelyard brands."
TAMPA BAY, Fla. (PRWEB) April 14, 2016
Led by Editorial Director, Jane Dagmi and Executive Creative Director, Scotty R. Smith, Steelyard's first issue of Focus features Steelyard products and brands that are exhibiting at the Spring 2016 High Point Market.
"High Point Market has more than 2,200 brands exhibiting – more than any person could see in a single week," said Dagmi. "Our presentation of Steelyard brands that are exhibiting at Market is intended to both inspire design professionals as well as assist them in planning their market visits. These are incredible brands that span all styles and price points and welcome the opportunity to work with designers."
Steelyard and High Point Market have been partnered for several years, working together to make the connection between design professionals and those brands that serve them more efficient and profitable. Seamless integration on the Steelyard platform enables designers to go from online product research and specification to creating agendas of brands to see in-person at Market. Focus creates the visual bridge between the two.
"As a creative artist, this has been a dream project," said Smith. "We were able to start with a blank canvas and fill it with the incredible products, outstanding photography and unique stories of Steelyard brands. Our amazing team of professionals designed yet another creative channel of connection and communication in our very visual industry. Creating Focus was not only great fun, it served a great purpose for our industry. Creative projects don't get much better than that."
Brands featured in Focus can be seen in person at High Point Market as well as specified online in the Steelyard platform 24/7, including in-depth product specifications. Brands include Theodore Alexander, Universal Furniture, Copeland Furniture, Jaipur Living, Bienal, Grace & Blake, Keystone Collections, Peninsula Home Collection, Oggetti, Distinctive Designs International, Arteriors Home, Bellini Modern Living, Emporium Home, Flexsteel Industries, The Howard Elliott Collection, Kas Rugs, Phillips Collection, Noir, Seasonal Living, VIG Furniture, Zuo Modern, Feizy Rugs, French Heritage, Planum Furniture and many others.
About Steelyard
Steelyard is an 18-year-old company that is a pioneer in leveraging technology to power design industry commerce. Our online platform connects professional designers with compelling brands — blending inspiration and efficiency to create the commercial and residential design industry's premier online marketplace.
For our professional design members, Steelyard provides a secure and vetted community of leading manufacturers and vendors whose interest is to serve the diverse needs of designers, architects, builders, and facility managers. For our manufacturer brands, Steelyard provides an effective business development channel to reach tens of thousands of professional trade buyers in a diverse and lucrative B2B market that specifies over $68 billion of products in North America annually. For more information, please visit us at http://www.SteelyardAccess.com.