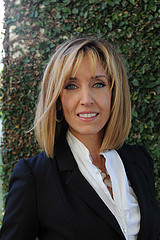 Today's consumers expect to be able to buy what they want, when, where, and how they want it, and with a maximum of convenience and a minimum of friction.
Tampa Bay, Fla. (PRWEB) April 26, 2016
In January, retail giant Macy's announced the impending closure of 36 U.S. stores, and the elimination of more than 4,500 positions following a disappointing holiday sales season. Macy's CEO, Terry Lundgren, attributed the falloff in sales to unseasonably warm weather and lower spending by international tourists, stating that approximately 80% of the sales decline could be attributed to the lack of sales of cold-weather gear such as coats, sweaters, boots and scarves.1
Monica Eaton-Cardone, COO of Chargebacks911, believes that "the weather didn't help, but the real problem may be a paradigm shift in consumer behavior." Noting that as of the fourth quarter of 2015, eCommerce amounted to 7.5% of all U.S. retail sales—up from 6.6 % in 20142—Eaton-Cardone observed that the key differentiator in retail today is the customer experience. "Today's consumers expect to be able to buy what they want, when, where, and how they want it, and with a maximum of convenience and a minimum of friction."
Providing that experience, especially in the realm of online sales, has proven to be a significant challenge for traditional multichannel retailers. One reason for this, Eaton-Cardone suggested, is that—in contrast to a pure-play eRetailer such as Amazon—customer service in a company like Macy's has its roots in, and continues to be oriented towards, in-store interactions. The human touch, so readily available in the store, has been given short shrift online.
"When these companies first set up their eCommerce operations," Eaton-Cardone said, "the emphasis was on automation and speed—how to complete the purchase with the least possible delay. While this approach has greatly improved the power and responsiveness of retail websites, it has neglected to take into account a conflicting and very real consumer need: human interaction. This results in lost sales, diminished customer loyalty, and—in time—genuine damage to the brand."
A major risk factor, as Eaton-Cardone sees it, is increased chargebacks—credit card sales that are cancelled or denied by the customer, forcing a reverse transfer of funds. "This is a huge problem," she said, "and it's getting bigger fast."
In the case of an honest chargeback—the customer got the wrong product or is otherwise frustrated by the purchase—the customer call center is the first line of defense. If the customer service reps are properly trained and have the right information at their fingertips, they have a good chance of turning such situations around and saving sales.
But if they're not properly trained, and aren't able to deal with such situations right then—while they have the customers on the phone—the sales go away, and you have chargebacks. "And lost sales," said Eaton-Cardone, "are only the beginning of it. By the time that returns, administrative costs, loss of future business with customers and other costs are accounted for, the cost of chargebacks is a multiple of the original amounts of sales. According to LexisNexis, the cost of every one hundred dollars in chargebacks is over $300."
Eaton-Cardone, who was a featured speaker at Money 2020 Europe in Copenhagen, April 4-7, adds that Chargebcks911, which specializes in chargeback mitigation and risk analysis, is seeing increased awareness of this as larger retailers turn to them to mitigate risk by dealing quickly and effectively with chargebacks. This allows their customer service reps to put their focus where it belongs, especially in an eCommerce-driven world—on providing a great customer experience. The winners in today's retail market will be those who do that the best.
About Global Risk Technologies and Chargebacks911:
Global Risk Technologies is most known for its role in payment processing solutions that cater to each side of the value chain: Chargebacks911.com and eConsumerservices.com. The firm is headquartered in Tampa Bay, Florida, with offices in Ireland and Atlanta. They have approximately 350 employees worldwide and currently manage over 150MM in transactions each month, with clients located in the U.S. and Europe.
Chargebacks911 is a division of Global Risk Technologies, and was developed specifically for merchants to offer immediate aid through proprietary technology and provide the necessary function that gives merchants the freedom to focus on their core competency and optimize their in-house skill set. Chargebacks911 focuses on chargeback mitigation and risk management. They specialize in servicing Internet merchants and acquiring banks, offering dispute response solutions and deep analytics. Chargebacks911 works with their client base to help them keep dispute rates down and retain their ability to accept credit cards. For more information, visit http://www.chargebacks911.com.
1. Malcolm, Hadley, "Macy's announces layoffs, lists 36 store closures," USA Today, January 7, 2016. http://www.usatoday.com/story/money/2016/01/06/macys-announces-layoffs-restructuring-after-disappointing-2015/78373358.
2. "Quarterly E-Commerce Retail Sales 4th Quarter 2015" Census Bureau of the Department of Commerce. http://www.census.gov/retail/mrts/www/data/pdf/ec_current.pdf.