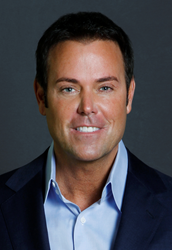 Dallas, TX (PRWEB) April 14, 2016
Spring is here, and with it the excitement that comes with sunshine, warmer temperatures, baseball season and more. One seasonal tradition, however, is not everyone's favorite: spring cleaning. While it's a task some dread, investing in organization and cleanup is just as important for small businesses as well as in the home.
David Kiger, founder and executive chairman of the global logistics company Worldwide Express and a major investor and strategic advisor for a diverse portfolio of ventures including Alef Mobitech, Exos Transport Group and beGlammed, explores six ways business owners can apply the spring cleaning concept to their company.
1. Clean Up The Website. "If a small business's website is due for an upgrade, spring is a great time to dig in," Kiger explains. "It doesn't have to be a complete overhaul, and sometimes just some tidying up is all that's needed. This can mean reworking the way information is presented to make it easier for web users to digest, or aiming for a cleaner design."
2. Get Mobile. "A website that isn't mobile-friendly doesn't cut it in today's device-obsessed environment," Kiger says. "Mobile sites should make it easier for people to view content from their phone or tablet, and mobile sites are arguably more important these days than desktop versions. Mobile has the potential to lead to additional revenue opportunities, which is why incorporating a responsive site for your business is so crucial."
3. Inventory Assessment. "Just as spring is a great time for homeowners to take on that long-delayed garage project or closet cleanup effort, so too can small business owners with inventory," says Kiger. "Set aside the time to examine what's on hand and what should be cleared out. This is an opportunity to assess what products or services worked well and if one needs to search for new vendors."
4. Clean Out the Inbox. "When emails go unread and begin to pile up, it can become a legitimate nuisance that damages the ability to be productive," explains Kiger. "A lot of it may be junk mail that just needs to be deleted, but it's also possible that important information is missing in an email buried deep in that unread pile."
5. Get Social. "In addition to a cleaner website and effective mobile capabilities, social media presence has become a must for modern businesses in today's world," Kiger says. "The ability to connect and engage with consumers helps increase awareness of your business, which can translate to revenue gains from attracting new customers."
6. Evaluate and Acknowledge Good Work. "Spring brings with it a sense of renewed energy and intentions of improvement," states Kiger. "This doesn't just apply to business owners but to their employees as well -- making spring a perfect opportunity to encourage and reward their good work."
About David Kiger
David Kiger, founder and executive chairman of the global logistics company Worldwide Express, is a major investor and strategic advisor for a diverse portfolio of ventures including Alef Mobitech, Exos Transport Group and beGlammed. Kiger offers advice to entrepreneurs through his blogs on leadership and helping socially and economically disadvantaged businesses. Follow him on Twitter: @DavidKiger