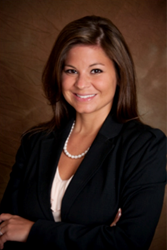 Erin has dedicated 100% of her career to helping families in a wide array of family law disputes and now includes mediation as another service she offers for clients.
Dallas, Texas (PRWEB) April 15, 2016
McCathern is excited to announce that Partner and founder of the Firm's Family Law Section, Erin Bogdanowicz, will now be putting her years of experience and specialization in Family Law to use helping families resolve their conflict through the mediation process.
Erin's extensive litigation experience in courtrooms across the State of Texas gives her the knowledge and understanding necessary to help families work cooperatively to reach a settlement of their disputes. Having mediated countless family law matters as a litigant has given Erin unique insight as to what it takes to be an effective mediator: compassion, knowledge, creativity, and experience.
Erin is Board Certified in Family Law by the Texas Board of Legal Specialization and has dedicated 100% of her career to helping families in a wide array of family law disputes. Please contact us at marketing(at)mccathernlaw(dot)com.
About the McCathern Family Law Section
The McCathern Family Law team handles all aspects of domestic litigation including divorce, child support review conferences with the Attorney General, modification of prior court orders, enforcement of prior court orders, prenuptial agreements, partition (post-marital) agreements, collaborative law, protective orders, clarifications, lawsuits affecting the parent-child relationship, and appeals. We strive to find creative ways to achieve client goals and use innovative litigation techniques to obtain the best possible results for our clients.
At McCathern, we understand that being involved in domestic litigation can be a difficult time. Our attorneys appreciate that each client is unique and that every situation deserves a customized litigation approach. We strive to provide top notch litigation to our clients and never back down from the courtroom. At the same time, however, we take advantage of every opportunity to work through each domestic litigation situation amicably and efficiently.
McCathern also has experienced attorneys who handle real property and business transactions, providing a one-stop shop for all issues involved in domestic litigation.
About McCathern, PLLC
Formed in 1998, McCathern, PLLC has a reputation of excellence in providing high-quality legal services to clients across the nation. With offices in Dallas, Houston, and Los Angeles, each of the firm's leaders brings large-firm experience and business acumen to a smaller-firm environment of agility and efficiency. McCathern's philosophy of "Improving People's Lives" is implemented daily by treating clients as business partners, working together to find solutions to disputes, and closing each transaction in a diligent, cost-effective manner.
With Board Certified® Trial Attorneys, McCathern's clients are represented by some of the best in the country. The firm's successful track record has attracted an impressive clientele list, ranging from Fortune 500 corporations and high-profile organizations, to small companies and high-net-worth individuals. McCathern was recognized among the "2015 Best Law Firms" rankings from U.S. News – Best Lawyers. Visit http://www.mccathernlaw.com for more information or call 214-741-2662.