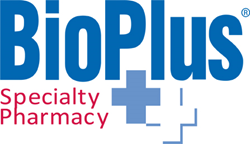 Altamonte Springs, FL (PRWEB) April 21, 2016
BioPlus Specialty Pharmacy (BioPlus), one of the nation's leading innovative specialty pharmacies, announces today that it is one of the specialty pharmacies with access to the limited distribution medication Taltz® (ixekizumab) from Eli Lilly and Company. Taltz received approval from the U.S. Food and Drug Administration (FDA) on March 22, 2016 for the treatment of adults with moderate-to-severe plaque psoriasis.
Taltz, an injectable medication, is designed to specifically target IL-17A, a protein that plays a role in driving underlying inflammation in psoriasis.
"The FDA approval of Taltz, along with BioPlus being named in the distribution network for this medication, means that we can provide another valuable treatment option for adult patients to relieve the discomfort of their moderate to severe plaque psoriasis," shares Sharon Ferrer, VP of Pharmaceutical Relations at BioPlus.
The recent FDA approval of Taltz came after three clinical trials (including a total 3,866 plaque psoriasis patients) demonstrated significant benefits from this medication for easing the extent and severity of psoriatic skin changes. Assessment of the safety profile across the entire psoriasis clinical trial program suggests that Taltz can increase the potential risk for infections, allergic reactions, or inflammatory bowel disease in some patients.
"Our specialty pharmacy's extensive experience with autoimmune conditions, including psoriasis, makes us a perfect partner for supporting patients prescribed this new medication. Our patients will be pleased to know that our '2-Hour Patient Acceptance Guarantee' program ensures prompt treatment starts," adds Ferrer.
Psoriasis, an autoimmune disease, primarily afflicts the skin by causing patches of redness and flaking. It comes in several forms, but plaque psoriasis is the most common. In plaque psoriasis, there are thick, red areas on the skin that become flaky with silver-white scales.
About BioPlus Specialty Pharmacy
BioPlus Specialty Pharmacy is the first specialty pharmacy to introduce a two-hour turnaround from referral to patient acceptance. BioPlus... Where healing begins in 2 hours. Our company celebrates 26 years of innovative excellence in specialty pharmacy, working closely with payers and the pharmaceutical industry, as well as with prescribers to get prompt treatment for patients, and directly supporting our patients nationwide to achieve optimal health outcomes. Our proprietary web tool Tap App, connects prescribers to the pharmacy by bringing the pharmacy chart into the doctor's office with real-time specialty pharmacy information and treatment monitoring.
BioPlus provides a complete range of specialty services, including for hepatitis C, multiple sclerosis, cancer, bleeding disorders, and other complex, chronic conditions. BioPlus, a privately-held, pharmacist-owned company based in Altamonte Springs, Florida, is accredited by URAC, VIPPS, and the Accreditation Commission for Health Care (ACHC).
For information: http://www.bioplusrx.com or
Contact: info(at)bioplusrx(dot)com
Phone: 1-888-292-0744
###