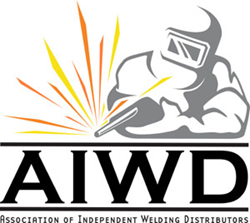 Quality Tools That Go To Work With You®
Charleston, SC (PRWEB) April 14, 2016
Uniweld participated in this year's most recent AIWD convention in Charleston, SC, as a member vendor of the organization. Uniweld Products is the primary vendor of AIWD for welding and cutting apparatus. Ray Blew, Vice President, and Tom McCormack, Regional Sales Manager represented Uniweld in the 3-day event.
The Association of Independent Welding Distributors is a long standing welding equipment and supplies buying group which is constituted of independent welding supply companies throughout the United States, Canada and Puerto Rico. AIWD meets annually to convene over vendor performance, quality and overall review of the state of business throughout the country.
The convention was comprised of 75 member companies and 82 vendor companies; each of which had as many as 6 attendees. The meeting was exciting and eventful. The contact booth was part of the networking opportunities at Charleston. Uniweld presented the full product line of welding apparatus featuring Made-In-USA cutting and welding outfits as well as the cost effective Ameriflame product line.
The meeting planners included a tour of the USS Yorktown at the Patriot's Point Maritime Museum, a tour of The Middleton Place Plantation and the 4th Annual Golf Tournament in Charleston, SC.
Speakers during the business sessions added professional advice for both members and vendors in continuing business relationships, pointing out relationships are important.
Speaker Credits:
April 2, 2016 David Ransburg, Principal, "The Family Business Consulting Group"
April 3, 2016 John Horton, Principal, Corporate Energy LLC
Both speakers engaged the audiences with the importance of relationships of companies and vendors. They emphasized the importance of strong business relationships because there are so many changes taking place as to the way business is being done. The need to take charge and grow while adapting to these changes, was stressed.