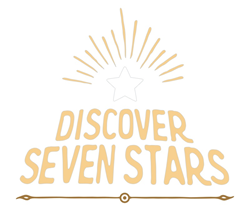 SYRACUSE, Utah (PRWEB) April 14, 2016
Seven Stars, a therapeutic program for teens ages 13-18, promotes autism awareness by discussing the disparity between the diagnoses of boys with autism versus girls.
Autism is approximately three times more likely in boys than girls. Because of this, most studies conducted are based solely around males with autism. Girls with autism, whose symptoms are mild, are typically diagnosed two years later than boys.
"Many girls with autism go undiagnosed because of a lack of understanding about what autism looks like in girls," says Jennifer Call BCBA, Lead Teacher at Seven Stars. "Many girls with autism are viewed merely as quiet or shy, which makes it hard for parents to get a clear diagnosis for their child."
According to Seven Stars, some other reasons girls with autism go undiagnosed include:
1. Often, girls with autism do not display the same repetitive, obsessive behaviors commonly seen in boys with autism. Boys with autism may obsess over trains, automobiles, and video games. Girls may express these same behaviors, but in a milder way and towards different interests, such as fashion.
2. Girls may mask their symptoms while in school or out in public. They will learn from an early age how to mimic neurotypical behaviors in order to fit in with their peers. However, when they arrive home, their pent up symptoms come bursting out.
3. Diagnostic assessments for autism occur in unfamiliar spaces such as a psychiatrist's offices, where girls may behave differently than they would at home or somewhere they feel comfortable.
Girls with autism who attempt to fit into society, while hiding their true nature from peers, may be doing this at a cost to their inner selves. Thirty-four percent of girls on the autism spectrum suffer from depression and thirty-six percent experience struggles with anxiety disorders.
"No one should have to hide who they truly are from the rest of the world. Our society has come a long way in understanding autism compared to how people thought of autism years ago," comments Dr. Gordon Day, Executive Clinical Director and Founder of Seven Stars. "However, we still have miles to go before people with autism and other neurodevelopmental disorders can feel their unique skills and thought processes are fully accepted and appreciated."
As a therapeutic program designed to help both boys and girls with Autism Spectrum Disorder and other neurodevelopmental disorders, Seven Stars has helped hundreds of teens work through social and behavioral difficulties. With the help of experienced therapists, teens with autism leave Seven Stars ready to find success in traditional school settings.
_______________________________________________________
Seven Stars utilizes supported routines, activity-based instruction and community based instruction within the context of naturally occurring rhythms and routines in both indoor and outdoor activities. This activity-based environment provides unparalleled multidisciplinary, multimodal, behavioral-analytic services. We embed the objectives we have for each student into daily activities and teach emotional wellness skills such as conflict resolution, problem solving, social awareness, academic skills, self-efficacy and prosocial behaviors.
For more information about Seven Stars, please call 844-601-1167.