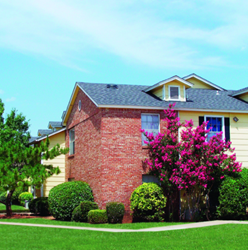 (PRWEB) April 20, 2016
Harborview Capital Partners, a full service commercial real estate finance firm, has arranged an $11.6 million acquisition loan for the purchase of a multifamily property with 304 units located in Oklahoma City, Oklahoma.
Jeff Fuchs, Senior Originator, who is based in Harborview's New York headquarters negotiated the transaction. The five-year loan, provided by a regional lender, features a competitive one-month LIBOR based interest rate, and two years of interest-only payments.
The 304-unit multifamily property totals 172,368 sq. feet. The property consists of 19 two-story, garden style residential buildings and is situated on 10.72 acres. The property's amenities include two swimming pools, over 400 parking spaces, two laundry facilities and a clubhouse.
"We were impressed with their tenacity in finding the right product for our purchase. Far from being a typical purchase loan, Jeff and Andrew were able to track down a loan that fit our needs and set up the project for success. We will definitely work with them in the future," the client said.
Harborview Capital Partners is a full service commercial real estate finance firm based in Lawrence, NY. Providing both debt and equity for all of the commercial real estate asset classes including multifamily, healthcare, office, retail, industrial and hospitality, the firm distinguishes itself with an industry-leading proprietary mezzanine loan program. Harborview prides itself on providing its clients with transparency in lending and certainty of execution.
Harborviewcp.com