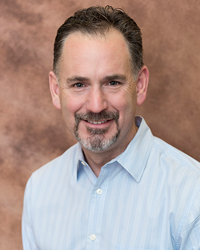 Infinigy is an ideal partner for Delta Drone due to its in-depth knowledge of the telecommunications-infrastructure sector, especially since the company has had a long-standing interest in civilian drones.
Denver, Colorado (PRWEB) April 15, 2016
Delta Drone, a leading provider of civilian drones for commercial use, is expanding their operation to the United States to offer solutions for telecommunication antenna inspections by drone.
In order to successfully implement this major commercial development, Delta Drone America Inc., a wholly owned subsidiary of Delta Drone SA based in Denver, Colorado, has partnered with Infinigy, a U.S. company specializing in the engineering and maintenance of telecommunications infrastructure.
Delta Drone America will be responsible for the production and management of inspection services, thanks to the deltadrone Cloud Information System© to ensure traceability and security. The data acquisition phase will be implemented by a network of U.S. independent operators, based upon specifications linked to the value chain developed by Delta Drone America. Commercially, Delta Drone America will work in conjunction with Infinigy.
Since 2001, Infinigy has been a major and renowned player in the services and engineering sector of the telecommunications industry with offices in New York, North Carolina, Georgia, Colorado, California, Florida, Washington and Arizona. The company's clients include a large number of owners and managers of telecommunications-network infrastructures.
Delta Drone boasts expertise in the field of antenna inspection, as validated by its numerous missions carried out in France on behalf of the Orange Group.
John Stevens, P.E., Founder and Chief Executive Officer of Infinigy, said, "We are very happy to be collaborating with the Delta Drone Group to provide our clients and, more generally, the entire U.S. sector, with an innovative solution that has a proven track record in Europe. We believe drone technology is the answer to issues faced by field personnel, infrastructure owners, carriers and provides a safe and more accurate means to collect required critical data in our industry."
Christian Viguié, Chairman and CEO of Delta Drone added that, "Infinigy is an ideal partner for us due to its in-depth knowledge of the telecommunications-infrastructure sector, especially since the company has had a long-standing interest in civilian drones. Moreover, it has been granted its own Section 333 exemption, which will allow for faster deployment of the solution. We must now choose local providers to perform the data-acquisition part of the solution in accordance with our specifications and progressively meet all client needs."
In view of the number of sites in question and the logistical aspects as regards the distances involved, the speed of deployment will depend on several technical factors, such as the number of qualified pilots and the computing and storage capacity necessary for the transfer, processing and storage of the data.
About Infinigy Solutions LLC: Infinigy Engineering & Surveying was founded in 2001 to deliver quality engineering solutions to support growing wireless needs. In 2006, Infinigy was recognized as an Inc. 500 Fastest Growing Company. Infinigy has evolved into an industry leader by offering full site development solutions with Site Acquisition, A&E, and Construction Services. The company now has seven regional offices providing a national footprint to its customers.
http://www.infinigy.com
About Delta Drone: The Delta Drone Group is a renowned player in the field of civilian drones for professional use. It offers a complete service, from data acquisition to data processing through a specifically developed information system, including a supply of professional pilots. These pilots are trained and certified by the Ecole Française du Drone, a subsidiary of the Group.
Delta Drone is listed on the Alternext market of Euronext Paris.
ISIN code: FR0011522168.