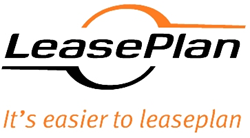 Alpharetta, Ga. (PRWEB) April 14, 2016
LeasePlan is pleased to announce recent internal organizational restructuring in order to further enhance the customer experience.
"These are exciting times for LeasePlan USA," said President and CEO, Mike Pitcher.
"We are leveraging the great talent and skills of our leaders, and placing them in positions that will create great momentum. I am looking forward to the future and the continued success of our team," he added. Three new appointments mark this important company realignment.
Compliance, privacy, information security and operational risk are some of LeasePlan's top priorities. To ensure the safety of all clients and their information, the company has appointed Jeff Dube, previously a vice president of risk management, as vice president of security, risk and compliance.
"I am committed to continuing our culture of strong ethics and values, and part of this is showing respect for our clients' security and privacy needs," said Jeff Dube when asked about his new position. "We have the collective expertise to ensure that compliance and information security risks are minimized, and this is something we are very passionate about."
A newly created position of vice president, customer experience, reflects LeasePlan's focus on working hand-in-hand with the customer. This role has been filled by Natalie Pierce, who previously worked as vice president, process management and strategic planning.
"At LeasePlan, every customer matters. Whether you have been a loyal customer for 20+ years or are just starting your partnership with our organization, we want to create an environment where your needs are heard and acted upon in a timely fashion," said Pierce.
In her new position, she will analyze direct and indirect customer feedback leading to the execution of business changes that will enhance the overall customer experience.
"My job is to listen to the feedback our customers provide and align our processes and products to the needs expressed. Going forward, my team will work in conjunction with the service delivery teams to create better experiences for our clients and the drivers they support," she continued.
Pierce will work closely with Sheri Maple, who was recently named vice president of operations for LeasePlan USA's Alpharetta headquarters. Maple will lead the vehicle acquisition, license and title, registration services, remarketing and small fleet operations teams.
"As I begin this new role, I am focused on two things: our people and our processes. Teaching my team to look deeper into our processes from the client or driver's perspective will help us see our gaps and find ways to save them time and money," said Maple, who has worked at LeasePlan for 17 years across several areas of the business, including finance, product development and operations.
"The fleet industry is experiencing change and growth. Not only am I working on improving our current processes, but I am also looking for innovative solutions that will make it easier for our clients and drivers to work with us."
The recent restructuring is a testament to LeasePlan's commitment in living its brand promise, "it's easier to leaseplan."
About LeasePlan
LeasePlan is a global fleet management and driver mobility company. Our global group manages 1.55 million vehicles and provides services in 32 countries. LeasePlan USA prides itself on delivering high-touch service and innovative products that offer total cost reduction for fleets. Our full-service offering consists of financing and operational fleet management services to meet the needs of a diverse client base. With more than 50 years of fleet experience, LeasePlan's experts find ways to get the most out of clients' vehicles, budget and time. Find out why our clients agree that it's easier to leaseplan.
Visit http://www.us.leaseplan.com for more information.