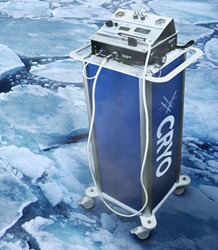 Dallas, TX (PRWEB) April 15, 2016
Epimed International, Inc., a global medical device corporation of Pain Management and Regional Anesthesia products, announced today the manufacturing, servicing and launch of its New Cryoanalgesia Product Line. Cryoanalgesia is an effective minimally invasive technique used to treat many pain conditions by freezing the affected nerve, allowing for nerve function and structure regeneration.
"Cryo for Pain Management has been a successful treatment option for several years but not readily available. Epimed has consistently focused on developing, designing, and providing devices that offer clinical value while minimizing risks. This is why we have brought it back!" says Gabor J. Racz, President and CEO of Epimed International.
The Epimed PainBlocker™ System is able to achieve temperatures of -70°C to provide effective pain relief without destroying the myelin sheath, which will prevent neuroma formation (neuritis).
Along with the PainBlocker™ System, Epimed's Cryoanalgesia line will feature reusable hemispherical and trocar probes, introducer cannulas, grounding pads, sterilization trays and mobile cart. This launch also provides Epimed the ability to service the Wallach Painblocker™ WA5000 System.
Gabor J. Racz continues, "This all started with a conversation I had with Dr. Andrea Trescot at an ASIPP Meeting about the relevance of Cryoanalgesia in her pain practice. Dr. Trescot replied by saying Cryo is a big part of her pain treatment algorithm and allows her to successfully treat a broader range of chronic painful conditions."
Epimed's Cryoanalgesia Product Line will make its debut during the ASIPP Annual Meeting, April 15th-17th, 2016, at the Hyatt Regency Hotel's Exhibition Hall in Dallas, TX.
To learn more about the Epimed Cryoanalgesia Product Line, visit http://www.epimed.com.
ABOUT EPIMED
Epimed is a design, manufacturing and distribution company creating innovative medical products in the fields of pain management and regional anesthesia. We focus on the development and implementation of safer devices as we work in close collaboration with inventive physicians. We are a global resource for Original Equipment Manufacturing (OEM) from small-scale operations to several Fortune 500 companies with an increasing customer base in Asia, Europe, North and South America. Epimed's commitment to innovation spans over 40 years which is unmatched in our specialty. For more information, visit http://www.epimed.com.