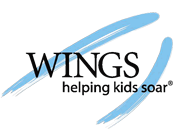 Charleston, SC (PRWEB) April 15, 2016
A group of local organizations and nonprofits is pleased to announce The High Performance Series, a set of seminars developed to help Tri-County non-profit and philanthropic leaders achieve high performance and drive real impact through "growth outcomes-oriented management" models. Leading local foundations, non-profits and socially-oriented businesses have joined together to deliver this high-value series and advance the missions of organizations across the region.
"Thoughtful leaders recognize the need to constantly learn, reflect and improve," said Edie Blakeslee, Regional Vice President of the Coastal Community Foundation. "The High Performance Series will help Tri-County leaders determine where to concentrate their efforts in order to better fulfill the missions of their organizations."
"We are fortunate to have a wealth of dedicated and innovative social entrepreneurs in the Tri-County area," said John Read, Executive Director of Tri-County Cradle to Career Collaborative. "This series is an extraordinary opportunity for leaders to accelerate their impact on our community."
The series is being sponsored by Blackbaud, Inc., Tri-County Cradle to Career Collaborative (TCCC), Social Venture Partners Charleston and cosponsored by WINGS for kids, the Coastal Community Foundation, Metanoia and Trident United Way.
Seminar 1:
Date: April 28, 2016
Presenter: David Hunter, author of "Working Hard and Working Well"
Description: In this session, Hunter will make the case for outcomes management and the Performance Imperative. The book "Working Hard and Working Well" focuses on helping NPOs and philanthropists move toward performance management models that are outcomes-based.
Seminar 2:
Date: May 11, 2016
Presenter: Adam Leucking of Results Leadership Inc.
Description: In this seminar, Leucking will present Results Based Accountability for non-profits and philanthropy. The seminar will offer easy to use tools and methods that non-profits of any size and mission can apply in order to make improvements. Finally, Leucking will preview RBA and lay the groundwork for more intensive training for those who are interested.
Seminar 3:
Prospective Date: July (exact date TBD)
Presenter: John Burnett and Jack Hess, Co-leaders of the Institute for Coalition Building
Description: Hess and Burnett will review the framework and methods for systems-level change at the organization and population level. These methods are the basis for the Tri-county Region Improvement Process (TRIP!) deployed and in use by Networks and Consortia, as well as the Trident United Way.
The seminars will take place on the College of Charleston's North Campus and will cost $20 per session per person. Interested leaders can either attend any or all of the seminars. For more information or to reserve a seat, leaders can visit https://www.eventbrite.com/e/lowcountry-high-performance-for-nonprofits-series-tickets-24300045089.
About WINGS for kids
WINGS for kids is a nonprofit education program that teaches kids how to behave well, make good decisions and build healthy relationships. The program weaves a comprehensive social and emotional learning curriculum into a fresh and fun afterschool program—specifically targeted toward supporting low-income, minority students. Kids get the life lessons they need to succeed and be happy, and a safe place to call home after the school day ends.