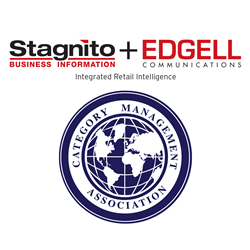 Deerfield, Illinois (PRWEB) April 15, 2016
This product ensures a major evolution in best practice processes for optimizing category performance in retail businesses.
The process of category management was first developed in the early 1990s, and during the course of over 20 years the CatMan 1.0 business model has been adopted by virtually every retailer and consumer packaged goods (CPG) manufacturer serving the retail market.
Led by the CMA, CatMan 2.0TM is a comprehensively redesigned discipline of the Category Management 1.0 business standard. The final rendition accommodates today's monumental shift to new data, new tools, and collaborative products and processes.
Category management has changed substantially over the years. Current retail marketers have the ability to employ resources that were unimaginable to the Efficient Consumer Response committee that created the earlier program. At the same time, category management's evolution has not been a tightly controlled process. CatMan 2.0TM offers the retail industry the opportunity to take a more holistic approach in providing an efficient model that integrates past tools, data, and analytics with today's dramatically improved information and technology resources.
The ultimate goal of CatMan 2.0TM is to improve retail businesses by better meeting contemporary shopper needs. A few examples of the many tools that are incorporated include:

Sophisticated data analytics
Shopper psychographics
Value chain management
Predictive intelligence
Store cluster/neighborhood customization
The final product will be available in May through the CMA website at http://www.catman.global and will include a content knowledge center. This will equip manufacturers, retailers, and solution providers with a process model and resource library that addresses all elements of category management, as well as special advance access for CMA members.
Stagnito + Edgell will promote and market CatMan 2.0TM through a variety of its extensive communications and information platforms, including in print, digital, events, custom marketing, and research.
Wendy Fritz, CEO of the CMA expressed the importance of the initiative, stating, "Industry observers have identified 'best practice' solutions in a myriad of areas. Some practitioners are early adopters of these discoveries, but most lag behind due to lack of awareness or simple day-to-day business pressures and constraints. The biggest barrier, in some ways, has been the lack of a consolidated repository of category management learning that is accessible and current. With CatMan 2.0TM , we are excited to provide our members with on-going access to the latest best practices and thought leadership on category management."
Kollin Stagnito, CEO and President of Stagnito + Edgell, expressed enthusiasm, "in playing a major role in conveying the CatMan 2.0TM process to management and all disciplines of our many retail channels.
This critical upgrade will provide dramatic improvements and efficiencies in all areas of category management, and the impact will be felt for many years to come."
For more information, contact CMA Member Services at memberservices(at)cpgcatnet(dot)org or call 210.587.7203. For additional information visit the CMA Website at http://catman.global/
# # #