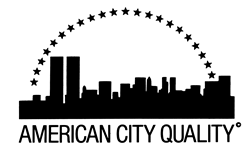 "It is time to figure out once and for all how we can build quality communities by choice and not by chance."
Portland, Maine (PRWEB) April 15, 2016
The Honorable Stephanie C. Rawlings-Blake, Mayor, City of Baltimore, Maryland and President of the U.S. Conference of Mayors, and the Honorable Melodee Colbert-Kean, City Councilmember, City of Joplin, Missouri and President of the National League of Cities, officially designated April 2016 "American City Quality Month." On behalf of the nation's mayors and city planners, Rawlings and Colbert-Kean urged citizens to "get involved to plan and act now to improve the quality of America's cities."
This year's American City Quality Month theme – Planning for Smart Growth is Planning for Quality Communities – builds on themes from previous years. The theme also keeps the focus on increasing awareness of the recommendations contained in the National League of Cities 2001 Futures Report, "Building Quality Communities." The report's recommendations include:
1. Clarify the local context and causes of problems in communities.
2. Apply your community's vision and values when making decisions about land use.
3. Use your tools, including city planning and targets, in purposeful and strategic ways to influence land use patterns.
"It is time to think in new ways about the decisions we make regarding land use and infrastructure investments, and about how those decisions reflect our community values and our vision for the future," said former National League of Cities President Karen Anderson. "It is time to figure out once and for all how we can build quality communities by choice and not by chance."
During American City Quality Month, cities across the country will be expressing appreciation for the work done by the mostly volunteer city planning boards to improve city quality. In addition, cities will be conducting public meetings, passing proclamations, holding events, displaying educational exhibits, and conducting "teach-ins" at local schools. Topics that local city planners and officials will be discussing include changing demographics, local economic and social development opportunities, land use, transportation, affordable housing, climate change implications, and urban sprawl.
Americans continue to identify urban sprawl – the opposite of smart growth – as one of their biggest concerns. Urban sprawl is unhealthy, expensive, wastes time, and pollutes our environment. Additionally, billions of tax dollars have been invested in central cities, large and small, yet many are still abandoned by families, businesses, workers, and tourists. Based on discussions of these issues and others, leaders will set new goals, prepare plans, develop programs, and adopt budgets to achieve quality communities.
"What is needed is a new vision for our cities to make them better places to live, work, and play. Such a vision must consider sustainability, livability and wellness, inclusiveness and equity in order to restore economic vitality, safety, and beauty," said Gerald R. Mylroie, AICP, Chairman of the American City Planning Directors' Council and the American City Quality Foundation. "This requires linking transportation with land use decisions and new approaches to land use, transportation, housing, education, safety, environmental protection, finance, planning, design, development and management, public/private sector partnerships, entrepreneurship, and investment."
More and more people in central cities and surrounding communities are looking for ways to address these issues and stop urban sprawl. It is important for them to be engaged and they should contact their city planning director to learn how. Public support is needed to adopt plans, implementation programs, and ordinances to achieve results.
About American City Quality Month
April has been designated as American City Quality Month by the National League of Cities, the U.S. Conference of Mayors, American City Planning Directors' Council and American City Quality Foundation. Other sponsors include Urban Land Institute, National Building Museum, and International City / County Management Association and others. The purpose is to annually focus national and local public attention on the status and future of America's cities, and to promote better city planning, decisions, design, development, management, and action to improve cities.
For more information, see http://www.cityquality.org or contact American City Planning Directors' Council at ACQF(at)aol(dot)com.
American City Quality - What is it?
Quality means consistently achieving a higher standard. City quality means consistently achieving higher standards for development, education, security, social conduct, environmental protection and other factors that influence urban life. These standards evolve from the needs and expectations of citizens. A quality city knows the needs and expectations of its citizens, sets goals and standards, then acts to achieve them. Also, a quality city will monitor its performance and take corrective action if it is not able to meet these standards. But, what are the standards? How are they identified, set and achieved? This is a continuing process.
City planners, as well as others, play a critical role in this process. They help identify needs, set vision or plans and standards, and help meet them. But this is difficult given competing interests and time and resource limitations. Thus, increased public awareness is needed.
American City Quality Month (ACQM) will spark debate about standards for our cities. Given the current condition of many cities, we need new vision, new plans, new standards and actions to achieve them, and increase American City Quality. This is the fundamental objective of American City Quality Month.
In April, events will focus on the current and emerging city issues; provide opportunities to formulate plans for solutions and put these plans in motion. While the concept seems simple, achieving a quality city is not easy. Commitment is vital. Elected officials, government employees, business and residents must support a city's standards. Technical assistance and a reward or recognition program are also critical if a city is to improve.
Participants/Activities/Events
City planning directors, in conjunction with other public and private sector civic leaders, will be conducting a variety of events to raise public awareness. These include:

City officials are encouraged to hold public meetings to discuss city planning and development issues; sponsoring exhibits on new plans and programs for community revitalization; and discussing urban issues and opportunities with local school students.
Corporations are urged to sponsor public national advertisements describing what they are doing to help improve the quality of America's cities.
Local city planning and other civic organizations are urged to hold meetings and initiate projects to improve cities.
Schools are encouraged to develop educational programs on cities and how they can be improved (e.g., build models, write essays, and draw pictures).
Universities offering degrees in City Planning and other agencies are urged to initiate teaching programs and activities to raise public awareness.
Local and national media are encouraged to report and/or publish articles on the status and future of cities and how they can be improved.
###
American City Planning Directors' Council
American City Quality Foundation
P.O. Box 10363
Portland, Maine 04104
207-712-6333
E-mail: ACQF(at)aol(dot)com
Websites: http://www.cityquality.org or http://www.cityplanningdirectors.org