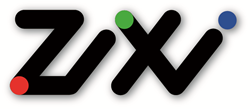 "When it came time to add support for market leading IP error correction and packet recovery, I immediately thought of Zixi. " Kevin Ancelin, Founder and CEO of T-21
Waltham, MA (PRWEB) April 19, 2016
Zixi, the industry leader of live broadcast-quality video delivery over public and private IP networks driving viewer engagement and delivering a higher quality of experience, and T-21 Technologies, which focuses on next generation solutions for UHD Broadcast, Pro-cast, Intelligent Transportation (ITS) and Security markets announce that T-21 has embedded Zixi Receiver™ into their T9621-D series stand alone and T9261-OG Ross openGEAR Ultra-HD HEVC solutions.
"T-21 T9261 decoders target the mid-tier broadcast market by offering high end features, broad IP protocol support, multi-channel audio and transcoding options, with multi-channel mosaic decoding targeted for ITS and security markets" stated Kevin Ancelin, Founder and CEO of T-21 and a 29-year broadcast industry veteran. "When it came time to add support for market leading IP error correction and packet recovery, I immediately thought of Zixi. Zixi Receiver is now embedded in our T9261 platform which when combined with a Zixi broadcaster creates new revenue opportunities in Broadcast, what we call Pro-cast, ITS, and security markets."
"The T-21 T9261-D and T9261-OG are significant additions to the Zixi EcoZystem of OEM partner devices that have embedded Zixi into their platforms. What makes the T9261 special is the broad market potential for the decoder, and the many different use cases the combined offering supports." Stated Ray Thompson, Vice President Zixi Product Marketing. "Zixi enhances the quality of delivery and expanding its reach through its proven, network and video aware distance agnostic protocol to the T-21 decoder where it can then be decoded, transcoded and fed to multiple outputs at the same time creating a solution that supports UHD, HD and SD workflows and can be used virtually anywhere."
T-21 used the Zixi SDK to embed Zixi Receiver into their T9261 series decoders. Customers can now leverage this integration to receive Zixi streams from a Zixi Broadcaster to support broadcast distribution, OTT delivery, monitoring and quality control, live multi-channel mosaic IP camera monitoring (UHD or multiple HD,SD), and 4K/2K digital cinema workflows.
To learn more about the integration of the T-21 decoder and Zixi's Receiver, the Zixi EcoZystem program, or the Zixi Broadcaster, visit http://www.zixi.com or visit Zixi at NAB in Booth SU13602. To learn more about T-21 decoders visit http://www.T-21.biz.
About Zixi
Zixi has engineered a proven, patent pending software platform that enables the delivery of flawless, broadcast-quality HD video over the Internet, in real time to any device over any distance. By solving the Internet's inherent video broadcast quality and delivery problems, Zixi enables delivery of low-latency video of unprecedented quality regardless of network conditions, transforming the Internet into a broadcast-quality, global video delivery network. Customers using Zixi to enhance their users' experiences include the Ultimate Fighting Championship (UFC), Stryker and News Corp to name a few. Zixi is privately held and based in Waltham, MA.
Ray Thompson
Vice President
508-801-0553 (Mobile)
Zixi LLC
950 Winter Street, Suite 3102
Waltham, MA 02451
http://www.zixi.com
About T-21
T-21 Technologies was founded in 2014 by Broadcast industry veteran Kevin Ancelin and ITS Security industry veteran Mehdi Daryadel. T-21 is focused on next generation live stream and file based High Efficiency Video Coding (HEVC) decode and transcode solutions for Broadcast, Procast, Intelligent Transportation (ITS) and Security markets. Primarily focused on 4k Ultra HD (UHD) applications, the T9261 platform also supports Advanced Video Coding (AVC) and MPEG 2 compressed bit streams decode, transcode and encode. T-21 devices support live streaming via standards based protocols including UDP, RTP, RTSP, RTMP, TCP, HTTP, HLS and DASH. Third party advanced forward error correction options are available.
###