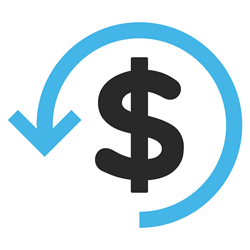 Merchants are experiencing the downside of not being chip card ready.
Hoboken, New Jersey (PRWEB) April 15, 2016
A NYC area IT consultant and MSP reviews the EMV landscape and offers tips to merchants to help them avoid losses from the increased chargebacks they have seen since the EMV fraud liability shift last October.
In a new article on the eMazzanti Technologies website, the company lists best practices for processing credit cards to minimize chargebacks, whether or not a merchant has upgraded to chip card technology. Eight ways to spot counterfeit credit cards, also included, add to the business utility of the article.
"Merchants are experiencing the downside of not being chip card ready," stated Jennifer Mazzanti, President, eMazzanti Technologies. "Best practices for handling credit cards can reduce chargeback losses but upgrading to EMV is the most effective route to follow."
Below are a few excerpts from the article, "How to Avoid EMV Chargebacks."
"Six months after the credit card fraud liability shift, merchants who have not implemented chip card technology are complaining about a larger number of chargebacks than they expected. One payment network reports an increase of 50% in chargebacks for card-present transactions among some 250,000 merchants.1"
"While the industry sorts out EMV, we consider it worthwhile to help merchants avoid as many chargebacks as they can by understanding the EMV chargeback landscape.
If you haven't upgraded to EMV terminals, you will be liable for a good portion of the chargebacks that the banks were previously absorbing.
The liability starts when you swipe a chip card. If there is fraud or a dispute involved, you will be eating it not the bank."
"Processing transactions correctly at the time of the sale is the most effective way to avoid EMV chargebacks. Here are some best practices:

Always process chip cards as intended by inserting the card and following the instructions on the terminal.
Never swipe or key in a chip card. You're not protected if you do."
"The one best thing you can do to avoid chargebacks is to upgrade to EMV chip card terminals, shifting the fraud liability back to the banks. Check with your processor to see if they are ready and can certify proper installation," the article concludes.
A Proactive Approach
As the industry moves forward with EMV adoption, merchants who take a proactive approach to avoiding chargebacks and preventing fraud, whether or not they are EMV ready, will be in the best position to benefit from the technology change. Proper implementation of EMV technology is the key to a successful transition.
eMazzanti leverages advanced QIR training and close relationships with major retail technology and merchant services companies to provide retail operations with QIR-certified EMV technologies and services and increase their technology return on investment (ROI).
Retailers have a choice in technology providers. The right retail technology partner delivers ongoing value by recommending improvements to reduce risk and keep a merchant's IT business strategy up-to-date.
1Kevin Woodward, (March 4, 2016). EMV Chargebacks Proving to Be a Card-Present Merchant Problem [Article].
Related resource information:
Retailers Slow to Adopt EMV Despite Widespread Card Security Worries
Retail Payment Technology Website Launched to Reduce Retailer Costs and Enhance Revenue
About eMazzanti Technologies
eMazzanti's team of trained, certified IT experts rapidly deliver cloud and mobile solutions, multi-site implementations, 24×7 outsourced network management, remote monitoring and support to increase productivity, data security and revenue growth for clients ranging from law firms to high-end global retailers.
eMazzanti has made the Inc. 5000 list six years running, is a 2015, 2013 and 2012 Microsoft Partner of the Year, and a 5X WatchGuard Partner of the Year. Contact: 1-866-362-9926, info(at)emazzanti(dot)net or http://www.emazzanti.net Twitter: @emazzanti Facebook: Facebook.com/emazzantitechnologies.