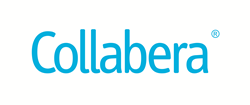 Morristown, NJ (PRWEB) April 15, 2016
Collabera was recently recognized by KellyOCG, the outsourcing and consulting group of Kelly Services, with the company's annual Supplier Excellence Award. The award honors national and global suppliers whose outstanding service, superior results and strategic partnerships have made a significant impact on KellyOCG's business.
This is the fourth consecutive year that KellyOCG recognized its top suppliers. Twenty-four companies from Europe, the United States and Asia Pacific were recognized at an event at Kelly Services' world headquarters in late March.
"Kelly's partnership with Collabera has enabled us to successfully execute our clients' talent strategies," said Thorsten Koletschka, supplier strategy and engagement lead, Global Talent Supply Chain Management, KellyOCG. "The diversity of the delivery models and capabilities of the award winners reflect the importance of recognizing the unique demands of our broad customer base."
The winning organizations are members of Kelly's preferred supplier network. Network benefits include one-on-one development sessions, a designated KellyOCG advocate to support growth, participation in supplier focus groups, and the ability to work directly with Kelly's senior leaders.
"We are excited to receive this award for the fourth year in a row and we value our long and prosperous relationship and partnership with KellyOCG. We look forward to delivering the best in class staffing services through the many programs we work on together for years to come" said Dawn Serpe, Vice President of Strategic Accounts.
About Collabera
Collabera is ranked amongst the top 10 Information Technology (IT) staffing firms in the U.S., with more than $550 million in sales revenue and a global presence that represents approximately 12,000+ professionals across North America (U.S., Canada), Asia Pacific (India, Philippines, Singapore, Malaysia) and the United Kingdom. We support our clients with a strong recruitment model and a sincere commitment to their success, which is why more than 75% of our clients rank us amongst their top three staffing suppliers.
Not only are we committed to meeting and exceeding our customer's needs, but also are committed to our employees' satisfaction as well. We believe our employees are the cornerstone of our success and we make every effort to ensure their satisfaction throughout their tenure with Collabera. As a result of these efforts, we have been recognized by KellyOCG once again this year with this award.
About KellyOCG
KellyOCG®, the Outsourcing and Consulting Group of workforce solutions provider, Kelly Services, is a global leader in integrated workforce solution delivery for clients worldwide, utilizing proven talent supply chain strategies. In addition to integrated solutions, KellyOCG specializes in Recruitment Process Outsourcing (RPO), Business Process Outsourcing (BPO), Contingent Workforce Outsourcing (CWO), Talent Advisory Services, Career Transition and Executive Coaching & Development, and Executive Search.
KellyOCG was named to the International Association of Outsourcing Professionals® 2016 Global Outsourcing 100® list, an annual ranking of the world's best outsourcing service providers and advisors. Further information about KellyOCG may be found at kellyocg.com.