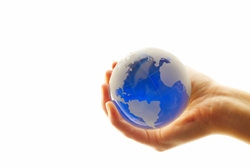 Our value system is a blueprint for the type of life we build for ourselves.
Montreal, Canada (PRWEB) April 16, 2016
With the presidential elections coming to a head, it becomes clearer that some people are not made to handle the responsibility that power entails. History is laden with examples of leaders who used the authority given to them to the detriment of others - and to the benefit of their own selfish and misguided interests.
However, not everyone who desires power is bound to abuse it. Researchers at PsychTests discovered that people who value power but who also value empathy have a stronger potential to be great leaders.
Analyzing data they collected for their Values Profile, researchers at PsychTests focused their analysis on people who value power – those who are ambitious, who want to increase their authority and status, and make a name for themselves. The researchers theorized that power as a value would correlate with other egocentric values evaluated in their assessment, like Financial Security, Recognition, Pride, and Self-interest. What they discovered was surprising: People who rated power as high in importance also considered social factors, like Family & Friends, Acceptance & Belonging, and Community equally important…astonishingly, even more so than participants in the study who did not consider power important.
So where was the tipping point? What differentiated people who value power for their own sake and those who enjoy power but use it to improve the lives of others? The answer, researchers discovered, was the value of Empathy. When they compared people who value power but lack empathy (to those who value power but also consider empathy important), the latter group's honorable nature came shining through. Those who consider both power and empathy important also value the following:
(Note: Scores range from 0 to 100. The higher the score, the more important the value.)
1) ALTRUISM
Score for high empathy group: 93
Score for low empathy group: 53
Those who value altruism have a passionate desire to heal the world and show a deep concern for the needs and lives of others.
2) COMMUNITY
Score for high empathy group: 90
Score for low empathy group: 56
People with this value are passionately involved in their community and social causes. They speak out against injustice and do their utmost to be good citizens and humanitarians.
3) ETHICS & MORALS
Score for high empathy group: 89
Score for low empathy group: 60
Living their life according to a set of principles and morals is important to people with this value. They follow their conscience, stand up for what they believe in, and make sure their goals and passions are in line with their ethics.
4) FAMILY & FRIENDS
Score for high empathy group: 92
Score for low empathy group: 66
As the name implies, those who possess this value greatly cherish their relationship with family and friends and derive much joy from being surrounded by those they love.
5) ACCEPTANCE & BELONGING
Score for high empathy group: 92
Score for low empathy group: 67
Those who value acceptance desire others' approval, support, and respect.
6) INNOVATION
Score for high empathy group: 85
Score for low empathy group: 71
Those who advocate innovation hate sticking to the status quo. They believe that it is essential for the world and humanity to continue to progress and advance new views, ideas, theories, and inventions.
7) HARD WORK
Score for high empathy group: 91
Score for low empathy group: 78
People with this value understand and appreciate the importance of hard work. They put maximum effort into everything they take on, often going above and beyond the call of duty.
8) KNOWLEDGE
Score for high empathy group: 78
Score for low empathy group: 67
Those who value this factor have an insatiable desire to learn, and actively seek out opportunities to expand their skills and intellectual horizons. They enjoy learning for the pure pleasure of it.
"What we value says a lot about the kind of person we are, along with the kind of career we pursue, the type of people we become friends with, and how we treat our fellow humans and animals," explains Dr. Jerabek, president of PsychTests. "Essentially, our value system is a blueprint for the type of life we build for ourselves. As it relates to power, this value in and of itself is not negative - power itself is innocuous – what gives power a bad name is the motivation behind the desire to be in a position of authority. People who value power but who lack empathy tend to have a 'Machiavellian' streak, and are more likely to either abuse their position or use it as means to their own ends. We saw this type of behavior in history's most notorious leaders, like Hitler, Stalin, and Hussein. This is why we advocate to companies the importance of hiring managers who are comfortable with authority but who also possess emotional intelligence. Wielding power without empathy is like wielding a dangerous weapon without training – you're going to hurt a lot of people, including yourself."
Want do you value? Check out: http://testyourself.psychtests.com/testid/3620
Professional users of this test can request a free demo for VaPRO – R4 (Values Profile – 4th Revision) or any other assessments from ARCH Profile's extensive battery: http://hrtests.archprofile.com/testdrive_gen_1
To learn more about psychological testing, download this free eBook: http://hrtests.archprofile.com/personality-tests-in-hr
About PsychTests.com
PsychTests.com is a subsidiary of PsychTests AIM Inc. PsychTests.com is a site that creates an interactive venue for self-exploration with a healthy dose of fun. The site offers a full range of professional-quality, scientifically validated psychological assessments that empower people to grow and reach their real potential through insightful feedback and detailed, custom-tailored analysis.
PsychTests AIM Inc. originally appeared on the internet scene in 1996. Since its inception, it has become a pre-eminent provider of psychological assessment products and services to human resource personnel, therapists, academics, researchers and a host of other professionals around the world. PsychTests AIM Inc. staff is comprised of a dedicated team of psychologists, test developers, researchers, statisticians, writers, and artificial intelligence experts (see ARCHProfile.com). The company's research division, Plumeus Inc., is supported in part by Research and Development Tax Credit awarded by Industry Canada.