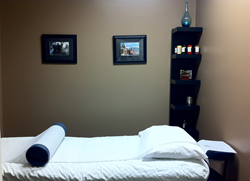 Providing the local community with quality care and education is Garden Acupuncture's mission.
Brooklyn, New York (PRWEB) April 17, 2016
One Medical, located at 794 Union Street in Brooklyn, New York, is hosting an acupuncture workshop, where Garden Acupuncture will teach the public about the ways in which acupuncture can help treat various conditions in children and allergies. Some people may be unaware that acupuncture can be effectively used to treat a multitude of allergies by reducing or eliminating symptoms. It may come as a surprise to some, but children especially love receiving acupuncture treatments. It is safe and effective for a variety of conditions.
Join Garden Acupuncture for an informative presentation about acupuncture, the treatment of allergies for children/adults and pediatric techniques. Garden Acupuncture will give kid-friendly tips followed by some Q&A. Discover the similar philosophies between One Medical and Garden Acupuncture, learn about their practices and meet their teams. There will be healthy appetizers to munch on, too.
Providing the local community with quality care and education is Garden Acupuncture's mission. On Wednesday, April 27th at 6:30pm, Garden Acupuncture will present a free workshop on Acupuncture, Allergies, and Pediatrics. The event is hosted by One Medical at their Park Slope location at 794 Union Street, Brooklyn, NY 11215.
To RSVP for the event click here.
Garden Acupuncture welcomes everyone to a unique healing option and are here to help guide any health concerns. If you are ready to start your journey to better health don't hesitate and book today.
Garden Acupuncture is a family-run, small business in the heart of Park Slope. They pride themselves on individualized, affordable treatments and are committed to offering the best holistic care to the local community. They also accept insurance.
790A Union St. (between 6/7th Ave)
GardenAcu.com
347.987.4399
Specializing in fertility medicine, weight loss, allergies, pediatrics, pelvic pain, fibromyalgia, stress, anxiety, sleep conditions, pain, and dermatology using acupuncture, Chinese herbal therapy and nutritional counseling.