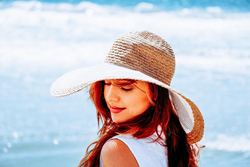 This is my FAVORITE little spot for a beauty/body re-charge.
Santa Monica, California (PRWEB) April 17, 2016
The 7e Fit Spa wellness and treatment center celebrates its one­-year anniversary on Saturday, April 23rd ­6-­9pm! Our 5­ star establishment is proud to be amongst the best small businesses in Santa Monica, California. Located on Montana Ave, just a few blocks away from the beautiful sandy beaches, 7e Fit Spa is opening up its doors to the public for this momentous event. There will be providing custom cocktails, snacks, and more. Come mingle and have fun with other L.A. socialites and relax while doing it. Free: mini-­facials, mini-myolift treatments, and mini-­skin consultations, and treatment tips.
RSVP and arrive early to reserve free treatments. 7e Fit wants to give back to the Los Angeles community and provide secret techniques from incredibly talented estheticians to improve your skin and enhance your natural beauty. 7e Fit Spa provides natural and effective rejuvenation treatments for your beauty and health. 7e Fit provides the best body treatments, skin care, anti aging, and spa treatment needs. Services are customized based on skin type and health for the best possible results.
The range of services include: body sculpting, skin tightening, skin healing, lymphatic drainage, facials, sauna, and shower therapy, as well as a wide range of skincare products to help revitalize your skin and give you a beautiful, healthy glow. The treatment techniques are cutting­ edge but what makes 7e Fit so special is a highly rated team of experts led by Spa Director, Lisa Wilson. Lisa brings her 25+ years of experience as a leading skin care therapist to her team.
More Information:
When:​ Saturday, April 23rd 6 to 9 PM
Where: ​625 Montana Ave, Suite E Santa Monica, 90403
Contact: ​310­-458-­3238 or email us at robert(at)7efitspa(dot)com
Hours of Operation: ​Mon­-Sat 9:30am­-6:00pm / Closed Sundays