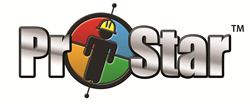 We are thrilled to bring Brant into the ProStar family as he has proven to be a great fit for us and provides tremendous value as we ramp up our sales and marketing initiatives
Grand Junction, CO (PRWEB) April 18, 2016
ProStar Geocorp, the industry leader providing geospatial intelligence software as a service to the pipeline and utility industry, announced Brant Westmark as the company's new Creative Director.
Mr. Westmark is very experienced with a broad base of creative marketing design. Westmark's career started in the Seattle area working for national design firm, Creative Circle. He continued on working for a wide variety of national chains and startup companies including, Whole Foods Market, Liberty-Lyle and Minnysonoda Corporation before starting his own firm Luce-Ink. ProStar received consulting services from Westmark for over a year before offering him an incentive to relocate to the ProStar headquarters in Colorado as the new Creative Director. "We are excited to have Brant join the ProStar team and to have his family relocate to Grand Junction from the Seattle area," said Page Tucker, President and CEO of ProStar. "We are thrilled to bring Brant into the ProStar family as he has proven to be a great fit for us and provides tremendous value as we ramp up our sales and marketing initiatives."
Westmark's unique combination of experience provides him with the ability to meet the demands of ProStar's marketing and creative design requirements as the company expands its operations and promotes its industry leading Cloud and mobile solutions. Westmark is a graduate of The Art Institute of Seattle and holds certifications in graphic design and computer science from Bellevue College.
About the Company:
ProStar Geocorp is focused on providing Geospatial Intelligence Software™ as a service to the pipeline and utility industry. Our services operate on the world's most advanced and secure cloud & mobile platforms and combine modern integration, web-enabled and open technologies. ProStar services provide unprecedented geospatial intelligence and the ability to address the fragmented and disparate systems that currently plague the industry.