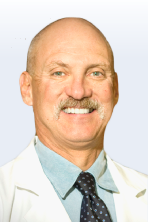 Fairfield, NJ (PRWEB) April 21, 2016
For those that have been diagnosed with keratoconus or know somebody who has, Corneal Associates of New Jersey is hosting an upcoming free seminar. This seminar will feature national speaker and corneal specialist, Theodore Perl, M.D and Eli Moses, M.D. Dr. Perl and Dr. Moses will discuss the latest advancements in keratoconus diagnoses and treatment options including the latest breakthrough, Collagen Cross-Linking (CXL) which can slow or even stop progressive keratoconus, thusly helping to prevent the need for a cornea transplant. Also speaking will be leading optometrist Steven Sorkin, O.D. Dr. Sorkin will discuss the modern contact lens technology, such as scleral contact lenses which can offer numerous advantages over traditional gas permeable lenses including better centration, better vision and improved comfort. This seminar will be held at 6:30pm on Wednesday May 4, 2016 at Corneal Associates of New Jersey, located at 100 Passaic Ave, Suite 200 in Fairfield, NJ.
About Keratoconus
Keratoconus is a progressive eye disease that causes the normally round cornea to become thin and bulge into a cone-like shape. This disease of the cornea can severely affect vision and make simple everyday tasks such as driving a car, reading a book or watching television difficult or impossible. Keratoconus can form in one or both eyes and it's usually diagnosed in younger patients. Many patients are commonly diagnosed with mild astigmatism at the onset of puberty, and are later diagnosed with keratoconus in their teens or early 20's. Since keratoconus is a usually a progressive disease (gets worse with time) it's important to have an early diagnosis so eye doctors have the opportunity to properly treat the disease. Often patients with keratoconus have to undergo a cornea transplant if the disease continues to progress. However, with advancements in treatment options such as Collagen Cross-Linking (CXL), modern medicine may be able to slow or stop the progression of the keratoconus.
About Corneal Associates of New Jersey
Corneal Associates of New Jersey has been a leader in world-class keratoconus treatment for over 30 years. We focus on the latest diagnostic, therapeutic and surgical options for treating keratoconus. Our medical director, Theodore Perl, M.D., is a sub-specialist in cornea and refractive surgery. He has offered a cornea fellowship program for ophthalmologists seeking to specialize in corneal and refractive surgery for over 20 years. With his expertise, Dr. Perl and his associates access each and every patient's unique keratoconus profile to provide the best treatment possible.
Corneal Associates of New Jersey offers the latest treatment for keratoconus including penetrating keratoplasty (PK) using double running sutures, specialty fit contacts such as scleral lenses, intacs corneal implants, and corneal collagen-crosslinking (CXL).
When: Wednesday May 4, 2016 at 6:30pm
Where: Corneal Associates of New Jersey
100 Passaic Ave, Suite 200
Fairfield, NJ 07004
Free parking is available for attendees.
How: Reservations for the seminar are required. For more information and to reserve your seat please call 973-439-EYES (3937) and ask for Diana Sherman or visit cornealassociates.com to register.