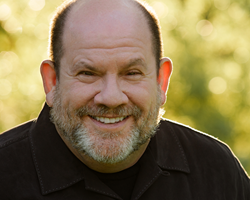 "Take time now to be mindful of financial stress and focus on the layers underneath to pave the pathway for secure-functioning relationships."
Calabasas, CA (PRWEB) April 18, 2016
Finances are a leading cause of stress in many relationships. Couples who are relieved that they have "weathered the storm" to make it past Tax Day on April 18 are still likely to have underlying relationship challenges that could return and cause long-term damage if not addressed. Leading couple therapist and author of Wired for Love Dr. Stan Tatkin, PsyD, MFT, advises couples to take time now to be mindful of financial stress and focus on the layers underneath to pave the pathway for secure-functioning relationships.
"Financial issues are generally the 'tip of the iceberg,' covering many layers of underlying issues in a relationship," said Dr. Tatkin. "It takes time to find the layers underneath – the unmet needs that can cause emotional and physical distress for partners. With practice and awareness, over time, couples can become more attuned to each other's underlying, unspoken messages to repair the relationship more quickly. It takes repeated, small healing experiences of feeling understood, safe, and comforted to begin to change the relational blueprints."
Dr. Tatkin recommends the following exercises for couples to consider when financial challenges or other stress-related issues arise:
1. Be present in the moment. Tune into each other's faces and bodies will help you both stay in the present moment. Remember, you both are predictable so plan accordingly. Recognize the stress you may be causing one another, and past childhood stresses that may be triggering an automated response during a heated exchange. Simply becoming aware of sensations, emotions, or thoughts that arise, while continuously relaxing muscles, will help partners feel safe so they can navigate together through difficult times without feeling threatened. You are both in the same boat so if one of you flips over, you both flip over.
2. Practice friendly touch and friendly eye contact. Eye-to-eye contact is one of the most fundamental ways that humans connect. Plus, I contacted relative close distances keep both of you from straying too far into your own thoughts and feelings. Take time to look into each other's eyes, and realize you are looking into each other's nervous systems… live. Keep your eyes on the ball help the other person manage and not yourself. Know that friendly touch is a calming force as well. The gentle contact of skin-to-skin touch often has a powerful effect on people and can quickly shut off the stress system. It is a reminder of the most basic human need, that of contact. Learn to do this in practice it at every opportunity. If either of you allow threat to get out of hand, it will be a matter of "game over" and "better luck next time".
3. Use a calming tone of voice, sprinkle in humor, and lead with relief. The very first thing in a conversation with a partner is to use a calming tone of voice and to lead with relief – something that sends an instant message of friendliness your partner. It is important to adjust your own gas pedal and lose track of your partner's threat level. Remember that you and your partner will forget during stressful periods that your friends and lovers. Make a silly face, make a huge smile share, or any other way you can think of that will quickly wave the flag of friendliness and call off your partner's dogs. Make sure your partner knows that you know their interests and concerns before and during asserting your own. Remember, you love each other and you are on the same team. Work together and don't quit until you forge a win-win situation.
A video with stress-reducing tips from Dr. Tatkin is available at http://bit.ly/TatkinStressReliefTips. Dr. Tatkin has a clinical practice in Calabasas, CA, and is best-selling author of Wired for Love and Wired for Dating. Dr. Tatkin and his wife, Tracey Boldemann-Tatkin, PhD, are cofounders of the PACT Institute. They travel the world training therapists in their unique approach to couple therapy. The Tatkins also provide Wired for Love and Wired for Relationship retreats for couples and individuals.
Learn more about Dr. Tatkin at http://www.stantatkin.com. Information about upcoming couples' retreats, the Couple Bubble Campaign and the PACT Institute's therapist trainings is available at http://www.thepactinstitute.com.
About the PACT Institute
The PACT Institute is a leading global organization that offers trainings for clinical professionals in a method designed to help secure-functioning relationships flourish. The Psychobiological Approach to Couple Therapy® (PACT) draws on more than three decades of research on developmental neuroscience, attachment theory, and arousal regulation. Since 2008, the PACT Institute has trained more than 1,000 practitioners across North America, Europe, and Australia and has expanded the training to three levels. PACT has gained a reputation for effectively treating even the most challenging couples. For more information visit http://www.thepactinstitute.com.
About Stan Tatkin, PsyD, MFT
Stan Tatkin, PsyD, MFT, has a clinical practice as a couple therapist in Calabasas, CA, and is an assistant professor at the UCLA David Geffen School of Medicine. He and his wife, Tracey Boldemann-Tatkin, PhD, founded the PACT Institute and lead therapist training programs in cities across the United States and around the world. Tatkin is the author of three well-received books about relationships—Wired for Dating, Wired for Love, and Your Brain on Love—and is coauthor of Love and War in Intimate Relationships.