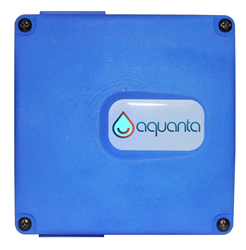 McLean, VA (PRWEB) April 20, 2016
Energy efficiency technology developer Sunnovations Inc. is recruiting homeowners in Minnesota to participate in a field trial of its soon-to-be-launched Aquanta networked water heater controller. Aquanta is a retrofit device that essentially turns a "dumb" electric or gas storage water heater into a remotely-controllable, energy efficient appliance, and at the end of the year-long trial participants will get to keep their Aquanta.
Sunnovations has partnered with Gas Technology Institute of Des Plaines, IL ("GTI") and the Center for Energy and Environment of Minneapolis, MN ("CEE") for this project, which is funded by a grant from the Minnesota Department of Commerce's Conservation Applied Research and Development (CARD) program. The partners' winning proposal was announced in February, having been selected following a highly competitive process in which only nine of the 45 proposals submitted were accepted.
Interested Minnesota residents can submit their information at http://sunnovations.com/contactus/, after which they will be contacted with more information about the project and to see if they qualify for participation. Candidate recruitment is on a first-come, first-served basis and expected to last until the end of May 2016.
Aquanta is the first water heater controller to combine near-universal retrofit-ability, networked home compatibility and advanced analytics that enable "learning" controls for smart cycling of its heating. "We are thrilled about this project and to be partnering with GTI and CEE, and look forward to getting Aquanta in the hands of Minnesotans," said Sunnovations Chief Executive Officer Matt Carlson.
"The Aquanta technology addresses the second largest home use of energy, and we look forward to evaluating the impact it will have on water heating and the benefits it will bring to homeowners," remarked David Kalensky, Senior Engineer at GTI and Project Manager for the trial.
About Sunnovations
Sunnovations develops innovative products and technologies that address climate change and enhance energy efficiency, with specific focus on the energy usage and inefficiencies inherent in our water heating and plumbing systems.
About Gas Technology Institute
GTI is the leading research, development and training organization addressing energy and environmental challenges to enable a secure, abundant, and affordable energy future. For 75 years, it has been providing economic value to the natural gas industry and energy markets by developing technology-based solutions for industry, government, and consumers.
About Center for Energy and Environment
CEE is a Minnesota nonprofit that promotes energy efficiency to strengthen the economy while improving the environment. CEE provides practical, cost-effective programs to help homeowners, businesses, nonprofits, and governments reduce energy waste and save money.
###