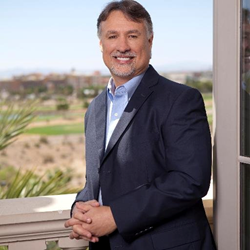 A BraveHeart plans ahead, not waiting for disaster to strike his family, the economy to hit his business, or laziness and infighting to take hold.– Randy Long
(PRWEB) April 19, 2016
Many business owners dream of growing their businesses into their retirement years, and then selling for handsome profits to relax and enjoy their grandchildren or travel the world. But what if "life happens" and circumstances are transformed by an illness, natural disaster, or other event such that ownership no longer makes sense? The BraveHeart Exit, which releases May 17th, addresses that problem.
Most business owners believe their businesses can't run without them. Sadly, most of them are right. Certified Exit Planner, Randy Long explains in The BraveHeart Exit that the valuation of a business depends heavily on that company's ability to run without the entrepreneur who started it.
The purpose of hiring an Exit Planner prior to initiating a transfer is to ensure that the company is structured soundly and strategically to enhance, or maintain, its worth. For example, one of Long's clients believed his blue collar business might fetch $18 million in a sale. His children suggested it was worth approximately $35 million. With Long's BraveHeart Exit Planning, the business sold for $100 million.
In another success story, Long's tech company client called one day saying he had an offer of $8 million
for his business. Long advised him to hold off and not discuss the offer. After evaluating the circumstance Long was able to guide his client to achieve a final sale price of $17.5 million.
Randy Long's book for small business owners, "The BraveHeart Exit," releases May 17th, 2016
###
To schedule an interview with Randy Long
Contact: Carolyn Branson
702-912-2405 OR carolyn(at)nextcenturypublishing(dot)com
About Next Century Publishing (NCP):
NCP is a hybrid publishing company that has carved out a niche by offering authors everything from simple E-book publishing to traditional trade publishing. With offices in Las Vegas, Toronto and Panama NCP's revenues have grown more than 200% in each of the past 3 years, and is poised for another year of triple-digit growth.