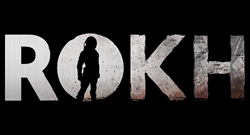 (PRWEB) April 19, 2016
Production company Darewise Entertainment and independent videogame developer Nvizzio Creations announced today that their upcoming PC title, ROKH, will be playable for the first time at PAX East which runs from April 22 – 24 at the Boston Convention and Exhibition Center (Kickstarter Arcade, Level 1, room 103).
Attendees will have the opportunity to partake a breathtaking science-fiction multiplayer survival experience. Exploring a 155-square mile map of the planet Mars, players will be challenged to overcome the natural limitations of the Martian environment to build a pressurized habitat. While managing resources and oxygen levels, a team of two players will have to cooperate designing and constructing their base camp in a limited time.
ROKH is a futuristic survival game, deeply rooted in scientific and realistic anticipation, where players will have to work together to fight the numerous menaces they will have to face on planet Mars. It is a persistent multiplayer game where everything stems from simulation and systems interaction instead of classic script-based interaction.
Proud to be part of PAX East's Kickstarter Arcade game selection, ROKH is also officially kicking off its own Kickstarter crowdfunding campaign to debut early May with the release of the enclosed trailer.
Darewise Entertainment has released this new video and images to give attendees a sneak peek at what they can expect at PAX East. All assets can be found in the press kit which is available here.
For more information visit http://www.rokhthegame.com. Like ROKH's Facebook page and follow it on Twitter @Rokhthegame for future news and updates.
About Darewise Entertainment:
Darewise Entertainment is a newly founded Executive Production company, formed by video gaming industry veterans. We create high potential entertainment concepts and partner with experienced studios to develop them. For more information, please visit http://www.darewise.com.
About Nvizzio Creations:
In early 2015, Nvizzio Creations spun off Funcom's game development teams, a studio behind the acclaimed games "Age of Conan" and "Secret World". The studio located in Montreal, Canada, is now working with some of the most innovative game publishers in the world, making iconic live games through creative design excellence, efficient execution and unparalleled attention to detail. For more information, please visit http://www.nvizzio.com.