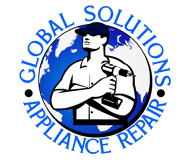 The Magic kick off event
New York, New York (PRWEB) April 19, 2016
Global Solutions Appliance Repair is sponsoring Magic at Fantasy Forest which takes place in Flushing Meadows Park at the Flushing Meadows Carousel. Magic at Fantasy Forest, part of the kickoff event on Saturday April 23rd, is a fun show for kids and families featuring Omar Olusion. Omar Olusion, a native of New York, performs for shows, parties and corporate events and is one of the top rated close up magicians of New York.
The show is to be held in Fantasy Forest and is free to the public. In addition Fantasy Forest at the Flushing Meadows Carousel features an exciting mix of rides and attractions for children between the ages of 3-10 and their parents. There is no entrance fee and parking is free on a first come first serve basis.
Omar began practicing the art of Magic at age of 12, along with airbrushing and drawing. By 15, he was making a living performing magic shows. Omar is also a professional D.J. and M.C. For five years, he hosted Cosmic Bowling at Brunswick Woodhaven lanes. In addition to parties and corporate events, Omar performs at many comedy clubs around New York City. He performs on stage, in "stroll around" and "close up" acts.
Global Solutions Appliance Repair is one of the top appliance repair service providers in the greater New York area and is proud to be the sponsor of this event.
Global Solutions Appliance Repair is located at 147-40 78th Ave. Flushing N.Y. 11367. For more information about Global Solutions Appliance Repair, visit http://gsappliancerepairinc.com