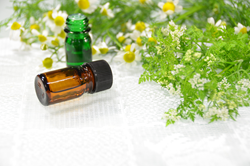 "This is a less expensive option than a bigger subscription box, but offers lots of great benefits," says Kathy Heshelow, founder of the new ONE-A-MONTH ESSENTIAL OIL CLUB and ZEN BOX.
St. Petersburg, FL (PRWEB) April 19, 2016
Many are interested in learning more about the ancient art of aromatherapy and essential oils to improve wellness and lifestyle. But they are confused about where to find therapeutic-grade essential oils and how to use them.
Sublime Beauty Naturals® just made it easier to learn and build a collection with the ONE-A-MONTH ESSENTIAL OIL CLUB. "It will be launching in the near future," says Kathy Heshelow, founder of Sublime Beauty Naturals® and author of the new book 'Essential Oils Have Super Powers'. "Those interested should get on the invitation list."
All of the essential oils are quality, therapeutic-grade essential oils with GC/MS testing for purity (test available upon request for each oil.)
The new club will offer one essential oil per month and a number of bonuses. It is only available in the U.S. for now and shipping is free.
"Our ZEN BOX membership is growing," says Heshelow of the 3 essential oil per month plus quarterly bonus subscription service. "But some are held back by budget or are overwhelmed with 3 per month. We are rolling out an option for them shortly."