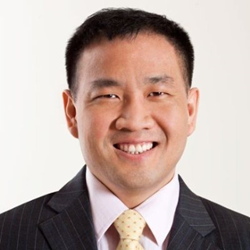 "We are very pleased to be recognized by such a distinguished panel," Mr. Wong added. "We have received fantastic support and feedback from all of our clients, and we continue to work with them to ensure they remain at the forefront of their industry"
Hong Kong (PRWEB) April 19, 2016
Privé is proud to announce that it has been selected as of one of Hong Kong's representatives in the prestigious FinTech50 2016 publication. Privé is also the firm behind the award-winning Privé Managers platform for global wealth managers. This most recent recognition, in addition to winning the Asian Private Banker Technology Award as the Best Provider of External Asset Manager Solutions less one year ago, has dramatically increased Privé's brand-value in the FinTech and global wealth management industry. As a result, Privé has also been named by FinTechCity as "one to watch" within the Hong Kong FinTech space.
This extremely selective and independent publication does not accept applications. It relies on impartial input from banks, consultants and other established FinTech players to derive its candidates, as well as thorough research throughout the year by FinTechCity experts.
The chief executive officer of Privé, Charles Wong, noted, "We understand that the panel of experts from FinTechCity examined over 500 companies across Asia, and so we are extremely honoured to be mentioned alongside firms who have been around a lot longer within such an important global market as Hong Kong".
Privé Managers is a B2B solution serving a range of wealth management clients across Asia and Europe, including external asset managers, multi-family offices and banks.
"We are very pleased to be recognized by such a distinguished panel," Mr. Wong added. "We have received fantastic support and feedback from all of our clients, and we continue to work with them to ensure they remain at the forefront of their industry"
ABOUT PRIVÉ MANAGERS
Privé Managers is a leading modular solution for the global wealth management industry which seeks to integrate advisors, wealth managers and clients. It does this by both offering a wide range of connectivity options to custodial platforms, as well as a suite of functional modules covering aspects from reporting to workflows. Privé prides itself on its client centric approach to development, which ensures the product best reflects the needs of the industry. To learn more about Privé Managers please visit us on http://www.privemanagers.com.