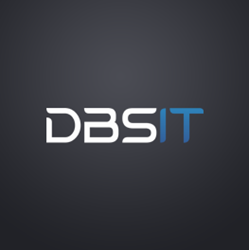 When it comes to customer satisfaction, our goal is to go beyond your expectations.
Perth, Australia (PRWEB) April 20, 2016
DBS IT Australia is one of the leading IT managed services companies in Perth, and the company has recently announced that it will be introducing new services to the Australian construction industry. This news is sure to be welcomed by the industry, which is in the midst of a tough year due to a variety of different influences.
The building climate is currently sluggish in Australia, and this is influenced by a huge slowdown in the mining industry, leading some of the industry's biggest companies to pursue smaller projects, trim costs, and lay off staff.
The building and construction industry represents around 8-12% of the total economic activity in Australia. CIMIC, WorleyParsons and Lendlease are doing well with their international construction services and are a good example of the small part of the sector that continues to do well in the current climate. However, the construction industry has a high exposure to government and business demands, meaning that it's particularly vulnerable since it's influenced by economic cycles and the mining industry.
The recent slowdown in the mining industry due to the slowing growth rates in China has had a huge impact on the Australian construction industry since the signals economists are receiving from China has increasingly made investors wary when it comes to expanding existing projects and commissioning new ones
The larger residential market is doing a little better, and new home approvals have hit record highs this year, now that the chronic under-supply is somewhat alleviated as the State governments release residential blocks and demand continues to grow.
DBS IT Australia has a well-earned reputation as one of the best custom software development, IT and managed IT services companies in Perth, Australia. With experience working with businesses of all shapes and sizes in Australia and worldwide, the firm also has worked with many of the biggest industries in Australia, including the mining, oil and gas, retail, healthcare, environment, manufacturing, fashion and banking industries. The IT Consulting team at DBS IT Australia believe that this versatility is what makes them so good at what they do, appealing to clients who need a managed services company they can trust to keep on top of things. Since the company has been providing managed IT services since 2007, they recognise exactly what their clients need, and allow business owners to focus on growing their businesses instead of taking care of day-to-day tasks.
Since every firm in the construction industry will have individual requirements and needs when it comes to IT support, depending on their size, goals, location and their current system, DBS IT make it easy with their flexible services. That means that while one company may like to completely outsource all of their IT, another may simply want to clear a few tasks each month, or just have help desk services for their employees-and DBS IT cater to both.
When asked about the recent announcement, a spokesperson from DBS IT Australia said: "Like many industries in Australia, the construction industry has its ups and downs. We like to see downtime as an opportunity to ensure that all backend systems are running efficiently, and IT is running easily and consistently across the business, so this can continue into peak periods. DBS IT Australia is perfectly positioned to ensure that the construction industry has the best IT managed services available, and we're looking forward to getting started."
Because the IT managed services in Perth are no longer a one-size-fits-all approach (at least not for DBS IT), businesses can take the time to look at their goals and see where they're losing time and money every day to tasks that can be outsourced, automated, or simply removed from the equation. One of the key points of difference for DBS IT is the ability to ensure that systems are easy and intuitive for staff. By making it easy for employees to quickly access key information, customer service is improved and employees feel more comfortable at work. And as technology continues to improve and hackers get better and better at what they do, it's crucial that businesses in the construction industry have safe, secure systems that are completely backed up- giving both the company and their customers peace of mind.
If you're looking for an IT managed services company in Perth, give DBS IT Australia a call today to see how they can help you manage your IT.