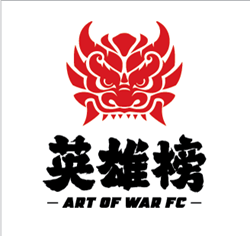 "When the rest of the world catches on to what we're building in China with Art of War Fighting Championships they'll realize the real heart and soul of global martial arts is beating strong in Beijing."
Beijing, China (PRWEB) April 19, 2016
The next stage in the evolution of martial arts as a global sporting phenomenon will take place April 30th in Beijing China at Art of War FC 17. The event, which promises to combine the best aspects from the cultures of traditional Eastern Martial Arts and Western Mixed Martial Arts (MMA), will feature some of China's best martial artists facing off against fighters from around the world.
Says AOW CEO and Chinese MMA pioneer Andy Pi, "Art of War Fighting Championships was the first Mixed Martial Arts event in Mainland China and is still the most prestigious. With our next event Art of War FC continues to lead the way in the development of Chinese MMA, a market we largely helped create." Mr Pi who is considered the Godfather of Chinese MMA was the first to promote mixed martial arts in China and continues to see tremendous potential for the sport.
"MMA is the most exciting sport in the world but most of the big shows are promoted with US fans in mind. AOW is built from the ground up for more traditionally minded Chinese sports fans. By combining the energy and excitement of MMA with the ancient culture of honor and respect typical of traditional Asian Martial Arts, AOW brings the 21st century's fastest growing sport to the world's largest sports fan market in a new and more powerful way," he said.
Asked to be specific about how AOW will be different from other Western promotions or even those in Japan Mr. Pi says, "In the West the archetype for the professional fighter is the gladiator. The gladiators for the most part were slaves fighting in front of the Caesars because they had to. In Asia the fighting tradition comes from the temples and monasteries. Chinese monks developed the original martial arts, on which all the others are based, not only as ways to defend themselves but also as an outgrowth of their quest for personal virtue. This is an aspect of the combative arts that many promotions, especially in the West, ignore but which is still very important to Chinese culture."
Mr. Pi continues, "watching people fight is exciting. It's part of human nature so there is always a market for it. But what makes a sport really take hold in a culture or an athlete really memorable, is when they represent something meaningful to the fans. When they inspire the fans it energizes their spirits as well as exciting them. This is why people have trained the martial arts in Asia for thousands of years and why people still honor athletes like Muhammad Ali, Joe Louis, Bruce Lee, and the great teachers like Jigoro Kano, and Helio Gracie."
Mr Pi says he plans to extend the Art of War brand and its philosophy into other types of media and business opportunities in Asia and perhaps one day, around the world. "We see a massive opportunity because so much of the world has been waiting for something like this."
Mr Pi is confident that Art of War FC and Chinese MMA is one of the largest untapped opportunities in global sports and one that he and his team intend to fully cultivate. "Take my word for it," he says, "when the rest of the world catches on to what we're building in China with Art of War Fighting Championships they'll realize the real heart and soul of global martial arts is beating strong in Beijing."
For tickets and fight card information, please visit: http://www.artofwarfc.com/
About Art of War Fighting Championship:
Established in 2004, the Art of War Fighting Championship is Mainland China's premier mixed martial arts promotion. The Art of War Fighting Championship is broadcasted via satellite nationwide to a network coverage of 300 million viewers. Featuring some of China's best mixed martial artists, including national champions and former Olympians, the Art of War Fighting Championship has set the standard for the future of China's mixed martial arts industry.