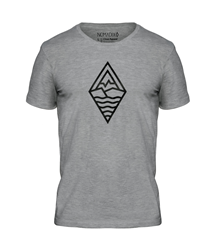 Los Angeles, CA (PRWEB) April 18, 2016
Nomadix LLC., a California-based designer of versatile, environmentally friendly gear for yoga, beach, travel, and every day activities, announced today the launch of the Clean Apparel campaign. Nomadix has partnered with Recover Textiles to create apparel using the lowest impact textile yarn on the planet from a water and chemical consumption standpoint. The Clean Apparel campaign's mission is to demonstrate public demand for sustainable manufacturing in apparel.
The apparel industry is the second most polluting industry on the planet, second only to oil. 75% of the cotton grown worldwide is grown for the apparel industry, which requires 12.8 billion pounds of pesticides and 40 trillion gallons of fresh water per year.
Manufacturing then generates 228 billion gallons of wastewater and 57 billion pounds of toxic waste every year. To put this in perspective, it takes 700 – 1,000 gallons of water to make a single conventional t-shirt. The Clean Apparel campaign will offer a shirt that has a small fraction of that water footprint, and uses zero pesticides and chemical dyes in its creation.
"The environmental footprint of the products that we buy will have an impact on our planet that lasts longer than we will," said Chace Petersen, co-founder of Nomadix. "It's our responsibility as a generation to commit to sustainable solutions that will do more good than harm, leaving the planet better than previous generations."
"We've had tremendous response to our company's "Own less. Do more." ethos and our decision to make our travel towels from 100% recycled material," notes Zack Helminiak, co-founder of Nomadix. "By signing up for the Clean Apparel campaign, our customers and supporters have an opportunity to join their voices together and make it known that they want products created in a sustainable way. It's our responsibility to correct the environmental damage we have caused this planet, and our customers know that."
The Clean Apparel campaign will feature other sustainable goods from Bureo, Proof Eye Wear, Mizu, and others.
For more information, or to participate in the campaign, please visit: http://kck.st/20PGKU1