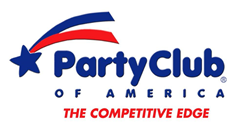 Deanna is a great fit for our organization, says Andy Richman, PCA's Executive Director.
Ennis, Texas (PRWEB) April 19, 2016
Party Club of America, LLC, is pleased to announce that it has hired Deanna Larrick as its Member Services Coordinator.
Larrick comes to PCA with over 25 years of office-management and administrative experience. For the last fourteen years, she was an administrative assistant at a major Walgreens Distribution Center. In that role, she worked closely with, and supported, Walgreens stores; assisted with the administration of all aspects of the distribution process; and was heavily involved in inventory control. Larrick also served on Walgreen's charity committee and was a mentor to her peers.
"Deanna is a great fit for our organization," says Andy Richman, PCA's Executive Director. "She is outgoing, caring, and extremely organized. She also has substantial experience supporting retail stores, and a deep knowledge of how the retail supply chain works. Her skill set will be a great asset to our members."
"I am thrilled to be PCA's Member Services Coordinator," says Larrick. "I can't wait to meet our members, and I'm looking forward to supporting them in any way that I can. My goal is to help make their lives easier, and their businesses more profitable."
In her role as Member Services Coordinator, Larrick will assist Richman in managing PCA's daily operations, oversee member and vendor communications, and coordinate PCA events, including conferences and trade shows.
"Deanna is a pro," adds Richman. "Our members and vendors will love working with her."
About Party Club of America, LLC:
Party Club of America is the party supply, costume, and Halloween industry's largest, fastest growing, and most respected buying group for independently-owned retail stores (both brick-and-mortar, pop-up, and ecommerce). PCA's primary mission is to ensure that member stores have the tools to out-compete national chains and big-box stores. With access to a 200,000 square-foot distribution center, a full-time marketing staff, and one of the leading buying/merchandising teams in the business— PCA has the infrastructure, the buying power, and the devotion to help its members thrive.
PCA, which also does business as Party Club of Canada, Party Club of the Americas, and Party Club International, is an international organization with members worldwide. To find a PCA party store near you, visit PCA's website at http://www.partyclubofamerica.com. Here, you can also find more information, including member testimonials, membership benefits, preferred vendors, and instructions on how to join PCA.