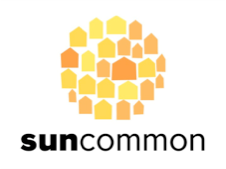 WATERBURY, Vermont (PRWEB) April 20, 2016
SunCommon, Vermont's largest solar business, was named one of the Best Places to Work in VT in 2016 for the third year, according to an annual survey by the Vermont Chamber of Commerce and Vermont Business Magazine. This statewide survey and awards program identifies, recognizes and honors the best places of employment in Vermont, benefiting the state's economy, its workforce and businesses.
Companies were ranked based on workplace policies, benefits practices, and demographics, which comprises 25 percent of the evaluation. The remaining portion was a survey by employees. These combined scores determined the top companies in the state.
Headquartered in Waterbury, SunCommon has grown from 16 employees to the 65 it has now since it opened four years ago. Employees operate out of Vermont's largest net-zero office building, which produces more energy than it uses.
ABOUT SUNCOMMON
As Vermont's largest solar business, SunCommon believes that everyone has the right to a healthy environment and safer world -- and clean energy is where it starts. Energy from the sun can power our lives, heat our homes and fuel our cars. Our mission is to tear down the barriers to renewable energy. We do that by making it easy and affordable for all Vermonters to go solar. SunCommon was chartered as one of Vermont's pioneering Benefit Corporations and is a Certified BCorp based on a rigorous third party assessment of our commitment to the triple bottom line of people, planet and profit. The business is headquartered in Waterbury where most of our 65 workers operate out of Vermont's largest net-zero office building, which produces more energy than it uses. In our first three years, SunCommon earned distinction as one of Vermont's Best Places to Work, by the US EPA with an Environmental Merit Award and with a Governor's Award for Environmental Excellence. SunCommon's values-led business memberships include Vermont Businesses for Social Responsibility, Social Venture Network and Renewable Energy Vermont. For more information, go to http://www.suncommon.com.