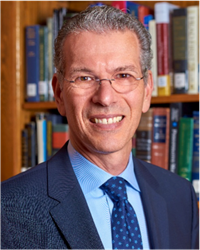 New York, NY (PRWEB) April 19, 2016
HIMSS announced today that top executives from Geisinger Healthcare System, Intermountain Healthcare, and OpenNotes will headline the Pop Health Forum 2016, the nation's leading event for healthcare organizations tackling analytics, care coordination and patient engagement, which kicks off at the Westin Boston Waterfront, May 19, 2016.
Sponsored by Caradigm, IBM Watson Health, Jvion, mPulse, and Your Care Universe, the two-day Pop Health Forum 2016 features 34 renowned topic experts from leading institutions, including Mayo Clinic, Partners HealthCare, Sutter Health, Yale New Haven Health System, and others. Attendees can choose from 27 thought leadership sessions, and seven unique networking opportunities – all designed to provide attendees with pop health best practices, actionable strategies, and business solutions they can implement at their own organization.
The Centers for Medicare & Medicaid Services has set a goal to have 50 percent of Medicare payments in alternative or population-based payment models by 2018. And as more hospitals and providers face penalties for high readmissions, there's been an increased focus on population health efforts. But for many, this is uncharted territory, and the challenges around how to begin the transition, or even ensure success, are real. The HIMSS Pop Health Forum 2016 will help attendees tackle those challenges head on.
"As U.S. healthcare continues its shift toward value-based care models, we've seen population health efforts evolve to take center stage nationwide. But for those navigating this new territory, thought-leadership resources are sparse," said John Whelan, Executive Vice President, HIMSS Media. "To address this gap, we've designed the Pop Health Forum – the only event of its kind that gives attendees business-critical insights they need to develop a solid population health foundation, and to ensure sustained success throughout the course."
The HIMSS Pop Health Forum 2016 in Boston brings together pop health experts from leading organizations who will share key insights on ACOs; analytics; care coordination; chronic disease management; OpenNotes; patient engagement; predictive analytics; selecting a pop health vendor; and more.
Keynotes:

The Authentic Storytelling Project: Christoph Trappe, Author/Storyteller
Geisinger Health System: David Feinberg, President and CEO
Intermountain Healthcare: Todd Dunn, Director of Innovation
OpenNotes: Tom Delbanco, Co-Director
Featured Speakers:

Carolinas HealthCare System: Gregory Weidner, Medical Director Primary Care Innovation and Proactive Health
Hackensack University Medical Center: Shafiq Rab, VP and CIO
Lawrence General Hospital: Pracha Eamranond, VP Population Health/Chief Transformation Officer
Massachusetts General Hospital: Adrian Zai, Clinical Director of Population Informatics
Mayo Clinic: Angie Puffer, Operations Manager, Office of Access Management
Partners HealthCare: Adam Licurse, Population Health Management Associate Medical Director
Sutter Health: Andy Schuetz, Senior Data Scientist, Research, Development & Dissemination
Yale New Haven Health System: Steve Allegretto, VP, Analytic Strategy & Financial Planning
Visit our event website for more information, to register now, or see a complete speaker lineup.
About HIMSS Media
HIMSS Media is the fastest growing B2B media group focused exclusively on healthcare and technology markets. Through its suite of market-leading brands, such as Healthcare IT News, Healthcare Finance and MobiHealthNews, HIMSS Media delivers news, analysis and must-have information to an audience of senior healthcare and technology influencers. HIMSS Media is also the leading producer of important live events, such as MobiHealthNews 2016, Privacy & Security Forum, Pop Health Forum, Revenue Cycle Solutions Summit, and Big Data & Healthcare Analytics Forum.
About HIMSS
HIMSS is a global, cause-based, not-for-profit organization focused on better health through information technology. HIMSS leads efforts to optimize health engagements and care outcomes using information technology. HIMSS is a cause-based, global enterprise producing health IT thought leadership, education, events, market research and media services around the world. Founded in 1961, HIMSS encompasses more than 61,000 individuals, of which more than two-thirds work in healthcare provider, governmental and not-for profit organizations across the globe, plus over 640 corporations and 400 not-for-profit partner organizations that share this cause. HIMSS, headquartered in Chicago, serves the global health IT community with additional offices in the U.S., Europe and Asia.