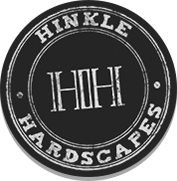 …has provided landscaping and hardscaping services to over 3,500 Kansas City area homeowners.
Kansas City, MO (PRWEB) April 20, 2016
Since their founding in 2007, Hinkle Hardscapes, formally known as KC Lawn & Landscape, has provided landscaping and hardscaping services to over 3,500 Kansas City area homeowners. Their company was originally created as a landscaping business. With time, their crew began to widen their skill set to include hardscaping projects such as decorative patios, fire pits, and outdoor kitchens. It wasn't long before the team at KC Lawn realized they had something special happening. Due to extensive training, hard work, and a passion for hardscaping, they were becoming one of the top hardscaping providers in Kansas City.
It became clear that focusing all of their training and passion on hardscaping alone allowed them to offer the highest quality and the most diversified hardscaping services in Kansas City. Because of this, they have taken a step away from landscaping; only offering landscaping services in conjunction with hardscaping projects. Today, their company offers primarily decorative patio, fire pit, outdoor kitchen, pergola, and covered shelters to homeowners in the Kansas City area and much of this work is on display at http://www.hinklehardscapes.com
This year, the team at KC Lawn realized keeping their name would mean misrepresenting what their company actually does. Their team began to notice potential clients were confused by their advertising and frustrated to find they were no longer offering lawn services and landscaping independently of hardscaping projects even though their name was still "KC Lawn & Landscaping." With that realization it became clear that renaming and rebranding their company was a necessary move. And so, KC Lawn became Hinkle Hardscapes —it simply made the most sense.
Along with a renaming of their business and an overall rebrand of the aesthetic look of their website, Hinkle Hardscapes has embraced an innovative approach to the hardscaping business. Moving forward, Hinkle Hardscape will be using the vision and processes of a white collar business to operate within a blue collar industry. Through the automation of their services, they offer a streamlined approach to the homeowners in the Kansas City area.
From the moment a potential client makes contact with Hinkle Hardscape, everything becomes automatic. Client's calls are entered into a CRM software which is then used to send automatic reminders of home visits as well as additional follow up emails. Once a client has chosen to move forward with a project, supplies are ordered through an automated system and payments can be made online through an encrypted website. With the automation of their operational services, Hinkle Hardscapes has eliminated the possibility of human error and freed up more time for its team members to focus on providing Kansas City homeowners with beautiful and quality hardscapes.
The team members at Hinkle Hardscape are thrilled to move forward with their new name, new brand, and new vision for their business and they look forward to continuing to build excellent relationships with homeowners in Kansas City and the surrounding areas. To learn more about the services they offer visit Hinkle Hardscapes on Facebook, or to schedule a free design meeting, click here.