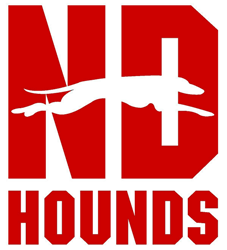 Wilcox, Saskatchewan (PRWEB) April 20, 2016
The Hounds of Athol Murray College of Notre Dame are excited to announce the addition of a 4,200-square-foot state-of-the-art, off-ice hockey training facility to the Duncan MacNeill Arena, located on the campus of Athol Murray College of Notre Dame.
The facility will boast an impressive 3,000-square-foot open synthetic ice surface with an enclosed area featuring boards and glass for goalie and player specific training, four synthetic-ice shooting lanes, a Rapid Shot Machine, two Rapid Hands Machines, and a skills area for puck handling and passing. This facility will be able to handle 20–25 athletes at a time. It is set to open in September of 2016.
The Off Ice Hockey Skills Facility will be adjoining the Duncan MacNeill's already impressive Olympic-size ice surface, Maier High Performance Strength and Conditioning Facility, skating treadmill, 12 home team dressing rooms equipped with video capabilities, and an athletic sport therapy training room featuring a cold and hot tub.
"The new skills training area provides a state-of-the-art facility for the Notre Dame Hound student athletes to assist in their overall skill development," said Director of Hockey Del Pedrick. "This facility will provide our players and coaches with the resources to work on specific skill development, which in turn, will transfer to better on-ice performance for our athletes and innovation of training methods to be shared with hockey programs across Canada."
This facility is made possible through $1,000,000 in gifts from the Darryl K. Seaman Canadian Hockey Fund at the Calgary Foundation and friends of Darryl K. Seaman. Initiated by Paul J. Hill, long-time patron of Notre Dame and friend to Doc Seaman, this project will leave a legacy for Doc at Notre Dame, a school to which he was a great supporter and friend.
About Athol Murray College of Notre Dame
Athol Murray College of Notre Dame was founded in 1920 in Wilcox, Saskatchewan, through the efforts of the Sisters of Charity of St. Louis and Father James Athol Murray, who the college was later named for. Athol Murray College of Notre Dame is a private Catholic boarding school that offers a traditional Catholic education and welcomes students of all faiths; in addition to helping students pursue a quality education and spiritual development, the college offers students various athletic programs, including one of the top hockey programs in Canada. The world-renowned Notre Dame Hounds Hockey program began in 1927, most well-known for producing several NHL, IIHF, NCAA and CIS Players. There are currently 12 competitive hockey teams at Notre Dame, nine male and three female, Bantam, Midget, and Jr.A. To learn more about Athol Murray College of Notre Dame, please visit http://www.notredame.ca.